Keynote Speakers: Marta Moreno-Vega
Dr. Marta Moreno-Vega, one of the keynote speakers of the 2021 GIA Conference, established the Caribbean Cultural Center African Diaspora Institute in 1976, inspired by a vision to create an international organization to promote and link communities of African descent. Moreno Vega has been an advocate for cultural equity cultural studies and education. As the second director of El Museo del Barrio, one of the founders of the Association of Hispanic Arts, Network of Centers of Color, and the Roundtable of Institutions of Color, Moreno Vega has contributed to assuring that the contributions of African and African descendants are integral to the lives of civil society in the Americas. For details and registration,
click here
.
Grantmakers in the Arts' Statement of Support for Missing & Murdered Indigenous Women
Tina Kuckkahn (Lac du Flambeau Band of Lake Superior Chippewa), NDN Collective Director of Grantmaking; Gabrielle Strong (Sisseton-Wahpeton Dakota Oyate), NDN Foundation Managing Director; and Quita Sullivan (Montaukett/Shinnecock), Senior Program Director, Theater, New England Foundation of the Arts; members of the board of directors of Grantmakers in the Arts share, on behalf of our organization, a statement of solidarity in support of the movement around Missing & Murdered Indigenous Women.
Please read it here
.
"Disability Justice in Arts and Culture Funding": A webinar
Intersectional justice for the cultural community is an essential issue in our field and nation. GIA invites you to our upcoming webinar Tuesday, November 30, tackling how can funders be more thoughtful about how their day-to-day best practices impact the disability community We are glad to engage in discussion around this topic with disability justice leaders in the field Patricia Berne (Sins Invalid); Alejandra Duque Cifuentes (Dance/NYC); Lane Harwell (The Ford Foundation); and Eddie Torres (Grantmakers in the Arts). For details and registration,
click here
.
This Week in the Future of the Field Series
This week, we're glad to share a creative placemaking reflection authored by Tracie Hall (American Library Association) in which she discusses the transformation of an empty shipping container into the "Street Corner Museum" in Chicago's Englewood neighborhood while reflecting community identity.
Read the post here
.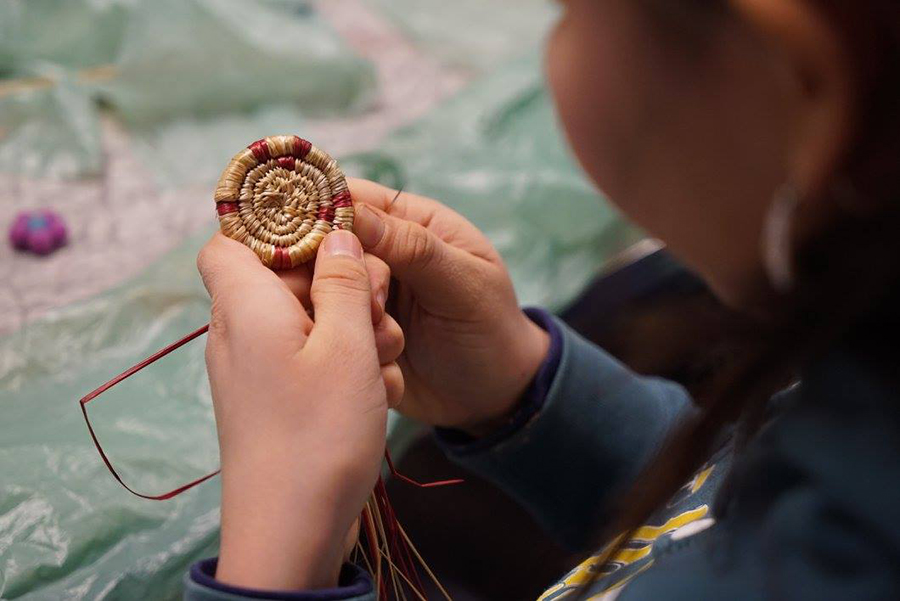 The National Assembly of State Arts Agencies released three research studies exploring policies, programs, and funding practices to improve equity and accessibility in state arts agencies' work…
A recent piece at The Nation explores this question, "Can philanthropy decolonize?." Author Tim Schwab states in this piece that "only if wealthy donors grapple with the difference between giving away money and actually sharing power"…
Hyperallergic writes about the Creative Economy Revitalization Act (CERA), a new bipartisan bill in Congress that proposes a $300 million federal grants and commissions program for art workers. "The act is a joint effort between hundreds of cultural organizations to stimulate the creative economy through public art projects across the United States," states the article…
The Joan Mitchell Foundation recently announced the inaugural recipients of the new Joan Mitchell Fellowship, which annually awards 15 artists working in the evolving fields of painting and sculpture with $60,000 each in unrestricted funds, distributed over a five-year period…