Welcome Back to You and Our Incoming Board Members!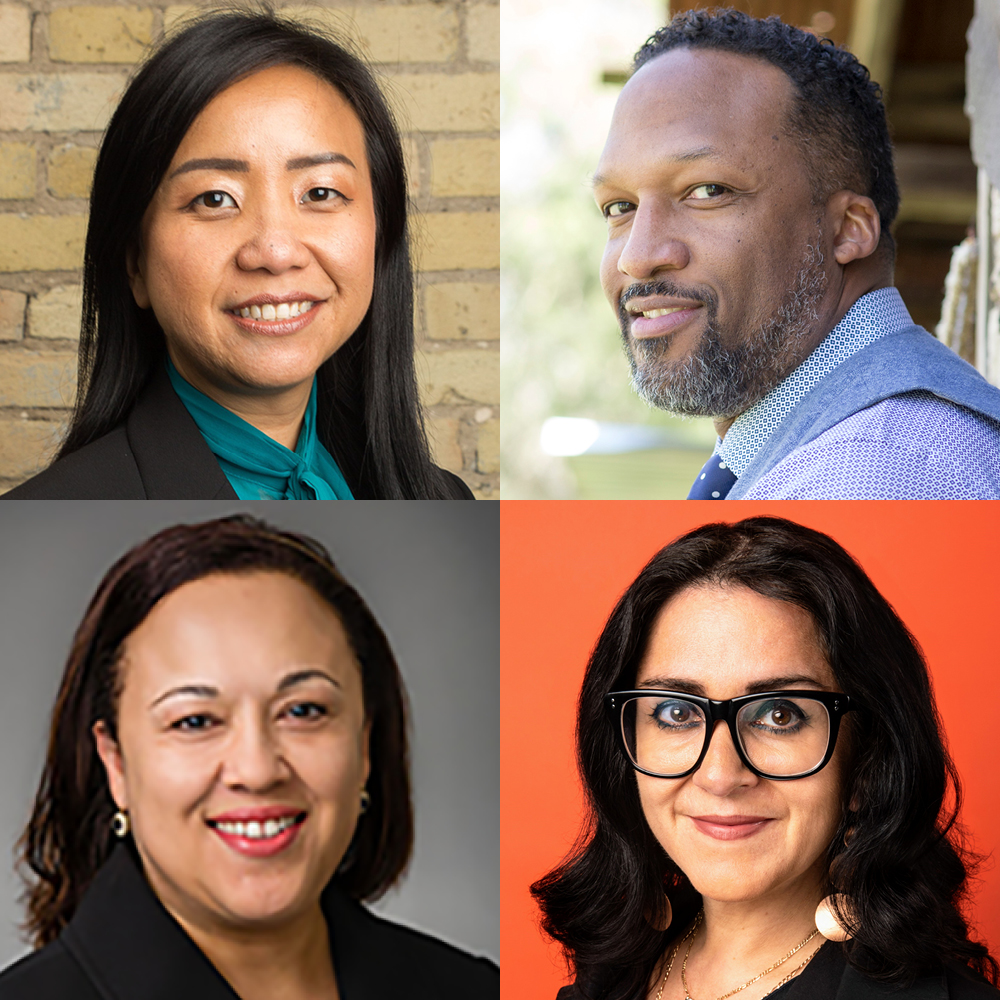 GIA is looking forward to the year ahead with a diverse range of online learning, workshops, and organizing work that shifts narratives toward greater racial and social justice. We also hope to gather again during our annual convening to take place in New York City, October 7-10, 2022. Joining us in this work, we are elated to welcome our incoming members to the
GIA board of directors
who will start their first three-year term with us this month:
Rocío Aranda-Alvarado, Program Officer, Creativity and Free Expression; Ford Foundation
Pam Breaux, Executive Director, National Assembly of State Arts Agencies (NASAA)
Kathy Mouachepao, Executive Director, Metropolitan Regional Arts Council
Carlton Turner, Founder and Director, Center for Cultural Production
We are looking forward to the journey ahead!
Announcing GIA's 2022 Racial Equity Workshop Series
It's a new year, and we brought a new round of Racial Equity in Arts Funding Workshops! This year, we will continue to offer these online to maximize ability of our full field to participate. We are also eager to offer these workshops online as the nation increasingly wakes up to how long we've tolerated the dehumanization and murder of Black and Indigenous peoples and other people of color and begins to wrestle with who we want to become.
Each workshop is delivered as 4 three-hour modules and will be offered in February, March, and in July 2022. We encourage you to be swift in your choosing, since the first time these workshops were offered online, they sold out within hours of being announced. Full details, timings, and registration for each workshop series
are available here
.
Solidary Economy Discussion Reminder
Grantmakers in the Arts & Art.Coop are excited to be co-hosting
Move the Money
, a series of presentations and discussions about opportunities to enact new approaches to grantmaking and investing that shift control to communities and make tangible the principles laid out in the report
Solidarity Not Charity
.
Join us on Thursday, January 13th at 11am PST  | 2pm EST for the second in the series, a discussion with Dr. Jessica Gordon Nembhard,
Collective Courage: A History of African American Cooperative Economic Thought and Practice
, and Gregory Jackson, Repaired Nations. Registration is free, limited, and first-come-first served.
Register here
.
"GIA's Annual Research on Support for Arts and Culture" Webinar
Join GIA's first webinar of 2022 on February 15 to hear from Reina Mukai (Candid.), Ryan Stubbs and Mohja Rhoads (National Assembly of State Arts Agencies) as they discuss the latest edition of GIA's funder snapshot. They will share a summary of key findings and insights into what they reveal about the current arts grantmaking environment, as well as an introduction to what we can expect for the new year.
Details and registration here
.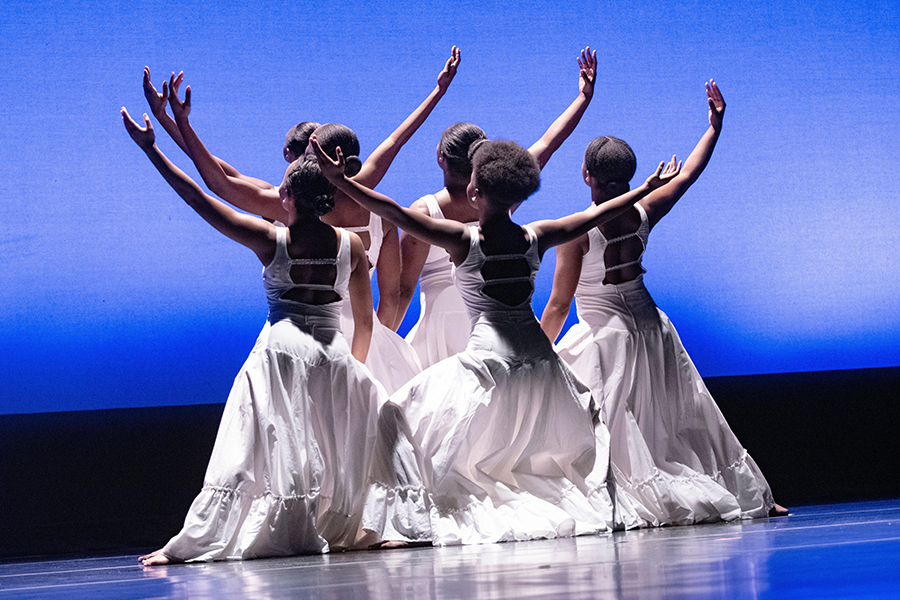 The U.S. Senate has voted to confirm Dr. Maria Rosario Jackson as the 13th chair of the National Endowment for the Arts. She had been nominated for the position in early October…
Angelique Power, president and CEO of the Detroit-based Skillman Foundation, speaks with eJewishPhilanthropy on the power — and necessity — of centering trust within grantmaking…
In this new position, Johnson will provide oversight and management of all programmatic activities and ensure alignment with the Foundation goals and values…
Candid and the Center for Disaster Philanthropy have released the eighth edition of its annual Measuring the State of Disaster Philanthropy report. In it, they examined available 2019 data on global disaster-related philanthropy…
In a recent review in Elle Decor, art critic Kimberly Drew surveys the first-of-its-kind period room that presents an imagined Black home in New York City…
In a new report series, "Overlooked: AAPI and Native American communities in philanthropy," Center for Effective Philanthropy (CEP) offers data and insight from AAPI and Native American nonprofit leaders and communities are shared that elucidate these concerning trends…