2022 GIA Conference Call for Sessions
Now open! Call for sessions for the 2022 GIA Annual Conference in NYC (
occupied Munsee Lenape, Wappinger, Canarsie, Lekawe, and Matinecock lands
and hometown to GIA since 2018).
The 2022 GIA Conference will be hybrid, members, colleagues, and friends will be able to gather in-person and virtually. The in-person track will span from October 9-12. The virtual track will also take place in October. Additional details will be shared as confirmed. This year, we are leaning into the questions: what does it mean to gather in this time? How are we attending to our grieving and healing? How are we organizing for the futures we need? What offerings can we presence in being together now?
The GIA Conference is the largest annual convening of arts funders and the most comprehensive opportunity for our colleagues in the field to learn from each other. GIA members are invited to propose conference sessions on our website. Proposals must be submitted by March 24 at 5pm EDT. To submit your proposals, or for more information,
visit our Call for Sessions page
.
Welcome to our New Support for Individual Artists Committee Members
GIA is pleased to announce 3 new members to the
Support for Individual Artist
Committee: Ryan Deal (City of Greenboro), Laura Matalka (Native Arts and Cultures Foundation), and Lu Zhang (United States Artists). GIA members have been working together to promote and improve funding for individual artists for more than 20 years. Welcome!
GIA Board of Directors Call for Nominations Opens March 1
Beginning on March 1, Grantmakers in the Arts will open the call for nominations for candidates to serve on our board of directors. The nominations will be accepted from March 1 through April 7. To access the nomination form,
log in to your GIA Account
and click on Board Nomination Form in the left sidebar.
"Arts Education for All: Advocate and Lobby to Bolster Collective Impact" Virtual Workshop
Join us on March 15 to hear from Alex Nock and Erin Grant (Penn Hill Group), Jessica Mele (William and Flora Hewlett Foundation), Jamie Kasper (Arts Education Partnership), and Isaac Brown (National Assembly of State Arts Agencies) as they discuss the recently-introduced Arts Education for All Act. They will discuss cultural stakeholders and the public can use this opportunity to advocate and lobby for the issues outlined within the bill.
Details and registration here
.
"Supporting Art & Technology: Building Future(s) We
Want
Need" Webinar
Join us on March 22 to hear from Jax Deluca (National Endowment for the Arts), LaJuné McMillian (multidisciplinary artist and educator), and Eleanor Savage (Jerome Foundation) as they discuss how artists have continued to use technology as part of expression and exploration, cultural strategy and narrative shift.
Details and registration here
.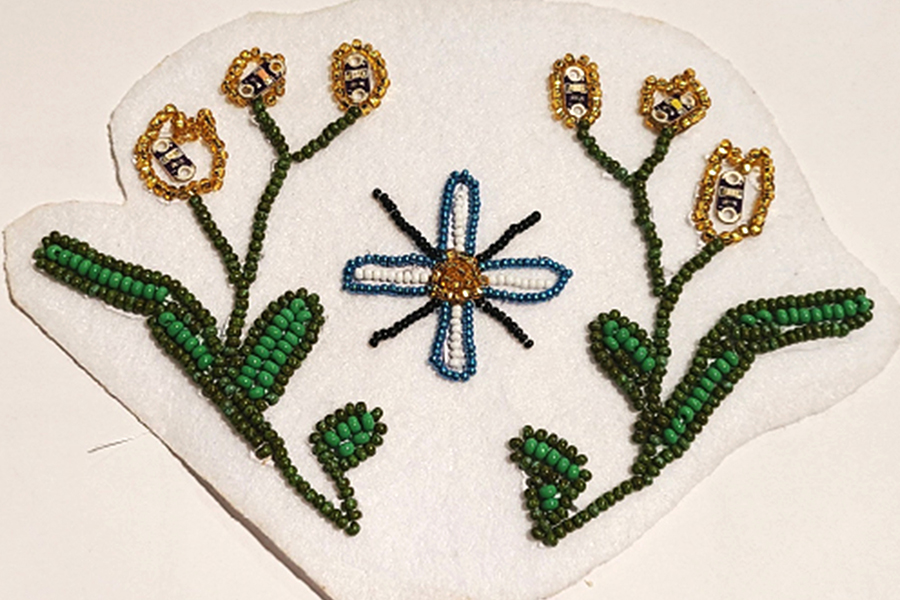 The Doris Duke Charitable Foundation has announced nearly $1 million in grant funding through its Creative Inflections program, a first-of-its-kind initiative to support leading jazz artists and presenting organizations in innovative collaborations that enable artists to take creative risks and expand the genre's listenership by attracting younger and more diverse audiences…
"The Open Society Foundations are proud to announce their Justice Rising Awards, a new investment in leaders working towards racial justice and equality in the Black community in the United States"…
"It is too early to determine whether the waves of protests of recent years as part of the Black Lives Matter movement will actually constitute a 'racial reckoning' (as the media dubbed it) or not, but awareness of the role of systemic inequality and structural racism appears to be at or near its historical peak, especially among White Americans," writes Stephen Menedian…
Zakiya Harris is in the process of group of co-founding BlacSpace Cooperative, organizations led by Black women in Oakland working to create a business development ecosystem to uplift the city's Black arts community…
"When I think of the phrase 'You're always a day late and a dollar short,' I also think about resilience—the ability to recover from or adjust easily to, despite hard luck or change," writes Helanius J. Wilkins…