Announcing GIA's Pilot Cultural Policy Action Lab & Learning Exchange
The Cultural Policy Action Lab is a leadership and professional development community of practice program for public sector workers who seek to advance racial equity through arts and culture and public policy. It consists of an open source 8-part web learning series – open to all – and a closed learning exchange experience for a selected cohort of national public sector leaders in an intentional community of practice working to strengthen applied policy transformation. Applications for this learning cohort will open on March 8 and can be submitted through March 29.
Please
share with your networks and learn more in preparation here
.
GIA Board of Directors Call for Nominations Opens Today!
The call for nominations for candidates to serve on the Grantmakers in the Arts' board of directors opens today. Nominations can be submitted through April 7. To access the nomination form,
log in to your GIA Account
and click on Board Nomination Form in the left sidebar.
Move the Money: Discussing the solidary economy
Grantmakers in the Arts & Art.Coop are excited to be co-hosting Move the Money, a series of presentations and discussions about opportunities to enact new approaches to grantmaking and investing that shift control to communities and make tangible the principles laid out in the report
Solidarity Not Charity
.
Join us on Tuesday, March 8 at 11am PST  | 2pm EST for the fourth in the series, a discussion with Aisha Shillingford, Intelligent Mischief. Registration is free, limited, and first-come-first served.
Register here
.
Latest from the President's Blog
Eddie Torres provides a preview of the Racial Equity Coding project – the culmination of research led by Doris Duke Charitable Foundation, with Callahan for the Arts – a new measurement framework, based in part on GIA's Racial Equity Statement of Purpose, that seeks to capture progress in racial equity funding in a nuanced manner.
Read here
.
"Arts Education for All: Advocate and Lobby to Bolster Collective Impact" Virtual Workshop
Join us on March 15 to hear from Alex Nock and Erin Grant (Penn Hill Group), Jessica Mele (William and Flora Hewlett Foundation), Jamie Kasper and Krystal Johnson (Arts Education Partnership), and Isaac Brown (National Assembly of State Arts Agencies) as they discuss the recently introduced Arts Education for All Act. They will discuss cultural stakeholders and the public can use this opportunity to advocate and lobby for the issues outlined within the bill.
Details and registration here
.
"Supporting Art & Technology: Building Future(s) We
Want
Need" Webinar
Join us on March 22 to hear from Jax Deluca (National Endowment for the Arts), LaJuné McMillian (multidisciplinary artist and educator), and Eleanor Savage (Jerome Foundation) as they discuss how artists have continued to use technology as part of expression and exploration, cultural strategy and narrative shift.
Details and registration here
.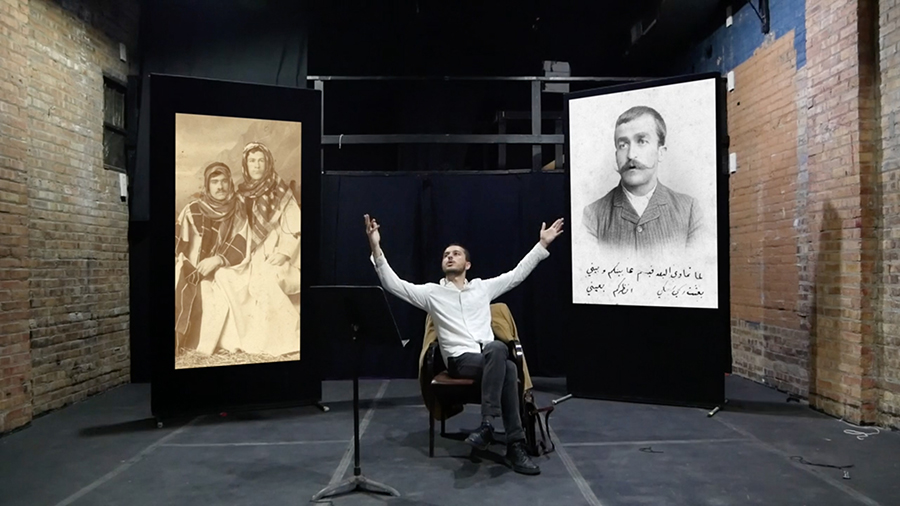 A new playbook from LISC and Next City, Equitable Pathways to Small Business Recovery: An All-Hands Approach, offers a framework for paving equitable pathways to small business success, and lays out concrete strategies for supporting capital access, small business capacity, and commercial real estate with specific emphasis for BIPOC-led or -owned small businesses…
This week's NEA podcast is featuring NEA Chair Dr. Maria Rosario Jackson. Chair Jackson is no stranger to the Arts Endowment having had a great deal of first-hand experience with the agency as she has served on the National Council on the Arts since 2013…
Last week, 412 New York City-based arts entities founded, led, and serving Black, Latinx, Indigenous, Asian, Pacific Islander, Middle Eastern, and all People of Color (POC) called for leaders of NYC's cultural community to create a $100M fund to support POC-led arts entities and to address gaps in cultural equity across the city…
"In a sentence: The dance funding ecosystem is small compared to other performing arts, and the impacts of the pandemic on top of decades of declining public funding mean a growing role for philanthropy," reports Inside Philanthropy…
Black Philanthropy Circle, a fund at the Baltimore Community Foundation, has been launched to focus on charitable giving to nonprofits that directly support Black people and communities in the Baltimore area…