IDEA LAB Salon with Carin Kuoni
Monday, October 7, 9:50am – 10:50am
Regency C-1, Second Floor Mezzanine
Artists and presenters from the plenary IDEA LABS will host salon discussions each day following their presentations.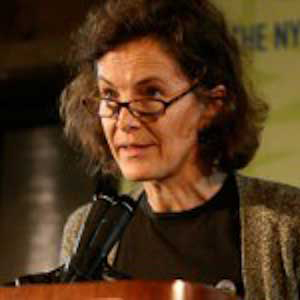 Carin Kuoni is the director of the Vera List Center for Art and Politics at The New School in New York.
An art historian by education and a curator and critic by practice, Kuoni was previously director of exhibitions at Independent Curators International (ICI) and director of the Swiss Institute New York. She has curated and co-curated more than 20 international exhibitions and has written for a number of international publications.
A founding member of the artists' collective REPOhistory, she is the editor of Energy Plan for the Western Man: Joseph Beuys in America (New York: Four Walls Eight Windows, 1990 [paperback 1993]), and Words of Wisdom: A Curator's Vade Mecum on Contemporary Art (New York: ICI, 2001). Kuoni's exhibition The Puppet Show (co-curated with Ingrid Schaffner) toured nationally from 2008 to 2009; in 2008, she also curated OURS: Democracy in the Age of Branding for Parsons The New School for Design.