Conference Events
Evening Film Series
Check out the film series – airing on the evenings of Saturday, Sunday, Monday and Tuesday – in conference hotel rooms on channel 2. Film details and run times are at conference.giarts.org/film-series.html.
IDEA LAB — Something New for 2013!
Monday and Tuesday breakfast plenary sessions will feature IDEA LAB, a new conference format for 2013. Each of these sessions will feature short TED-style presentations by artists, innovators, nonprofit leaders, and others who have broken the rules, jumped outside the box, and charted their own paths.
Monday presenters are:
Tuesday presenters are:
Presentations will be both live and media-driven, and refereed by Ben Cameron, arts program director for the Doris Duke Charitable Foundation. Presenters will then be available in discussion sessions following the Plenary.
SUNDAY, OCTOBER 6
Preconferences
Go to the complete schedule of preconferences here.
Newcomers Reception
This casual event for first-time conference attendees will provide a quick overview of conference events to help you get the most out of your conference experience. You will also have the opportunity to meet GIA's board members and staff. The conference opening reception will follow immediately after.
Opening Reception
The Opening Reception will take place Sunday evening in the historic art deco penthouse atop Loews Hotel. These rooms were the boardroom and executive dining room of the original Philadelphia Savings Fund Society, the first savings bank in the United States; the building was remodeled into Loews Philadelphia Hotel in 2000.
MONDAY, OCTOBER 7
Dine-Arounds
Philadelphia is a major food city, and Monday evening is your opportunity to try the city's finest. Local members of the conference committee have organized a series of no-host dine-arounds. Sign-up sheets are at the registration desk.
TUESDAY, OCTOBER 8
Dinner at the Barnes Foundation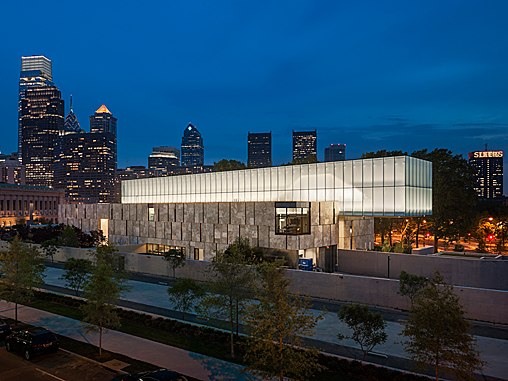 This event is sponsored by the Neubauer Family Foundation.
On Tuesday evening, conference attendees will visit the Barnes Foundation's new Philadelphia campus for dinner and an opportunity to see the collection. Celebrated for its exceptional breadth, depth, and quality, the Barnes Foundation's art collection includes works by some of the greatest European and American masters of impressionism, postimpressionism, and early modern art, as well as African sculpture, Pennsylvania German decorative arts, Native American textiles, metalwork, and more.
Featured at the reception will be the string quartet, "Ambiance." First violin, Igor Szwec; Second violin, Gregory Teperman; Viola, Ellen Trainer; and Cello, George Atanasiu.
The Philadelphia campus is a beautifully landscaped 4.5-acre site on the north side of Benjamin Franklin Parkway in the heart of downtown's cultural corridor. The site is part of Philadelphia's 9,200-acre citywide park system, known as Fairmount Park.