IDEA LAB Salon with Favianna Rodriguez
Monday, October 7, 9:50am – 10:50am
Washington B, Third Floor
Artists and presenters from the plenary IDEA LABS will host salon discussions each day following their presentations.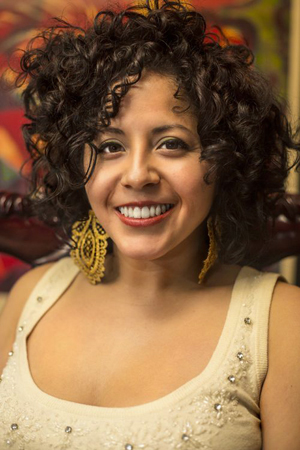 Favianna Rodriguez is a celebrated printmaker and digital artist based in Oakland, California. Whether her subjects are immigrant day laborers in the U.S., mothers of disappeared women in Juárez, Mexico, or her own abstract self portraits, Rodriguez brings new audiences into the art world by refocusing the cultural lens. Through her work we witness the changing U.S. metropolis and a new diaspora in the arts.
Rodriguez is renown for her vibrant posters dealing with issues such as war, immigration, globalization, and social movements. By creating lasting popular symbols - where each work is the multiplicand and its location the multiplier - her work interposes private and public space, as the art viewer becomes the participant carrying art beyond the borders of the museum. Rodriguez has lectured widely on the use of art in civic engagement and the work of artists who, like herself, are bridging the community and museum, the local and international.