IDEA LAB
The IDEA LAB starts the conference day with thought-provoking inspiration – an opportunity to hear directly from those creating the work and in the community. Each IDEA LAB will be hosted by Arleta Little and feature three presentations by innovative artists and thought leaders who continue to break barriers and challenge the norm.
Arleta Little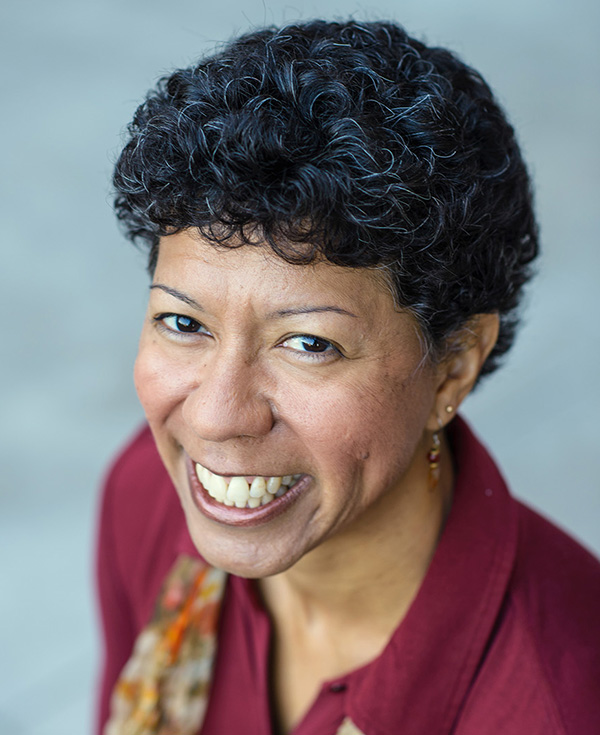 Arleta Little is program officer for the arts at The McKnight Foundation and board member at Grantmakers in the Arts. As a poet and writer, Little has studied with literary masters Amiri Baraka, Sonia Sanchez, Ishmael Reed, and Patricia Smith. Her poetry has been published in Konch Magazine and the anthology Blues Vision: African American Writing from Minnesota. Little previously served as executive director of the Givens Foundation for African American Literature, a literary arts organization in Minneapolis dedicated to advancing and celebrating African American literature and writers. With degrees in English, social work, and public affairs, Arleta Little has also worked for over 15 years as an organizational development consultant providing strategic planning, program evaluation, and grant writing services to organizations in Minnesota.
MONDAY, OCTOBER 17
Sarah Bellamy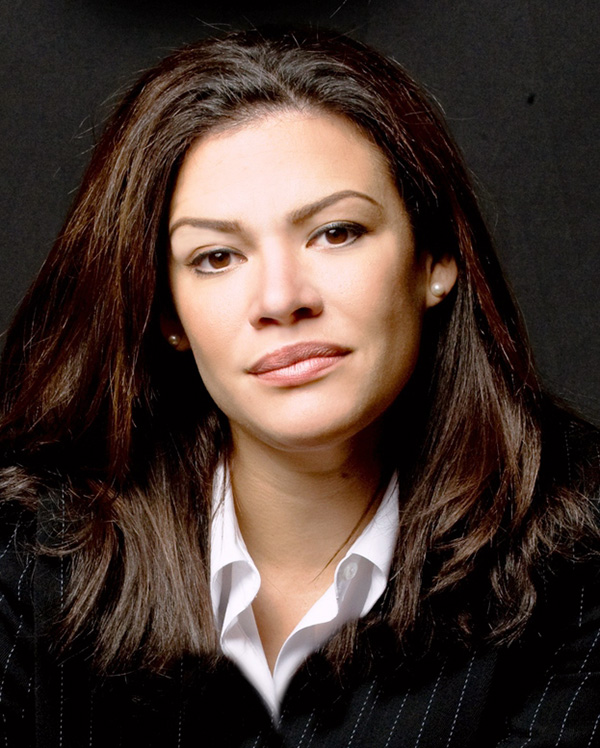 Sarah Bellamy is a playwright, director, and educator based in Saint Paul. She is co-artistic director of Penumbra Theatre, one of the leading African American theatres in the country. A dynamic speaker, Bellamy is known for her focus on using art for social change. She also oversees the creation of standardized, original curricula for educators to engage culturally specific arts in their classrooms. She has designed several programs engaging patrons of the theatre in critical thinking, dialogue, and action around issues of race and social justice. Bellamy is a graduate of Sarah Lawrence College, holds an MA from The University of Chicago, and was awarded a Bush Fellowship in 2015.
John Davis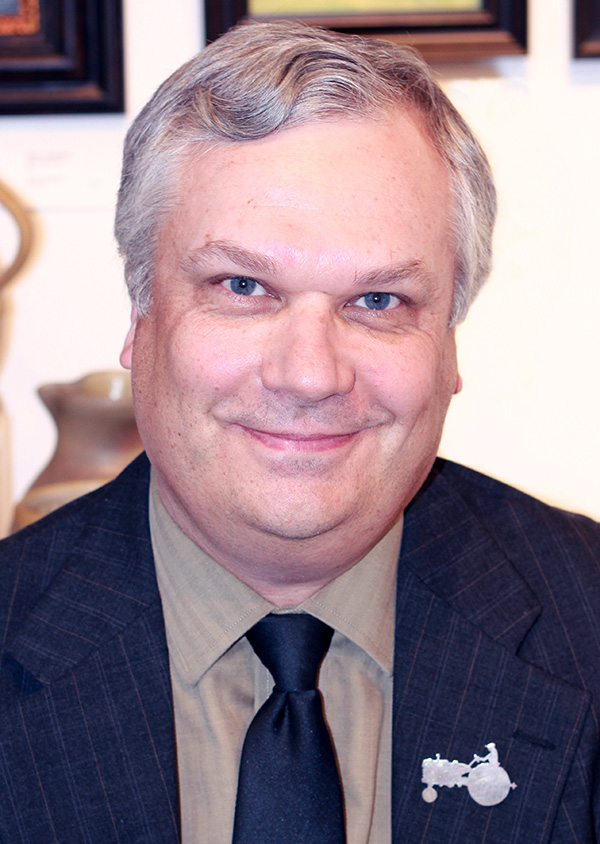 John Davis is the founder and executive director of Lanesboro Arts and has over 25 years of experience working for creative social change in small towns and rural areas. Davis was the recipient of the 2011 Visionary Leadership Award from the Minnesota Council of Nonprofits for his community-building work in the arts in Lanesboro, Minnesota (pop. 754). In September of 2014, the Lanesboro city council designated the entire community as an arts campus, becoming the first small town in America to make such a proclamation. Davis' work with the Lanesboro Arts Campus initiative resulted in the city's selection as one of the top twelve Small Town Artplaces in America for 2013 as well as a 2014 Bush Prize for Community Innovation. His work in New York Mills, Minnesota (pop. 1,000), has also been recognized as a national model for rural economic development in the arts.
Mohamed Farah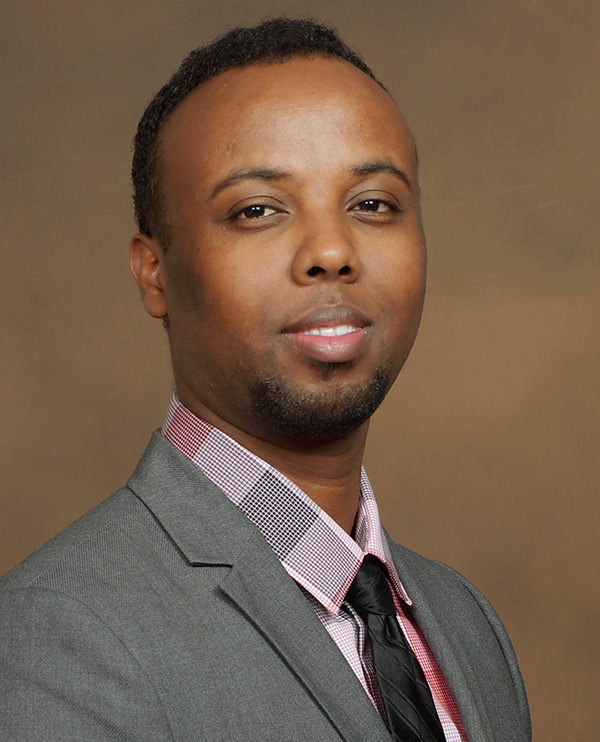 Mohamed Farah is co-founder of Ka Joog, an award-winning organization enriching the lives of Somali American youth through the arts, education, mentoring, and employment. The phrase "ka joog" means "stay away" in Somali; the organization's programs aim to deter youth from radicalization, drugs, and violence by providing positive outlets. In 2013, Farah testified to the federal House Foreign Affairs Committee about the need to provide better opportunities to prevent the radicalization of Somali-American youth. Ka Joog has been granted several local and national awards, including the Somali-American Community Appreciation Award, the Youth Leadership of the Year Award by the City of Minneapolis, and a Congressional Award in honor of "its contributions to the Somali community of Minnesota through art, education, and political action." Prior to his role with Ka Joog, Farah worked for seven years in the manufacturing industry in Saint Paul.
TUESDAY, OCTOBER 18
Amanda Lovelee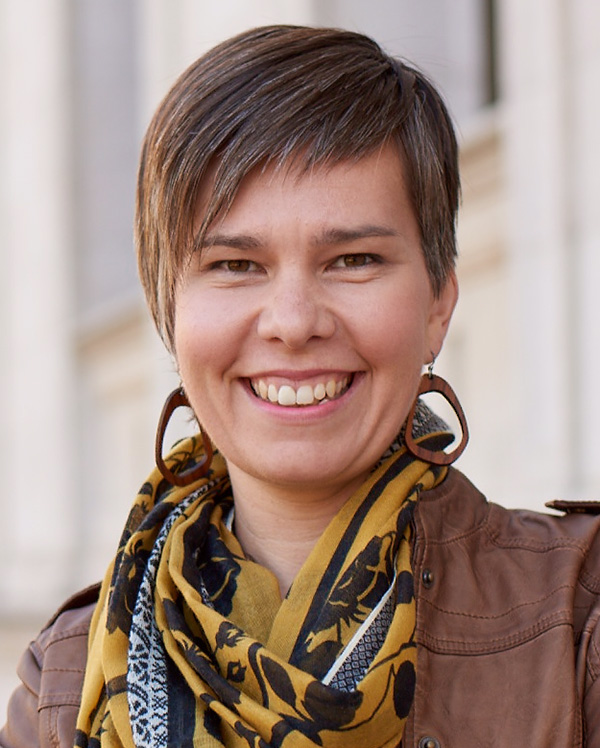 Amanda Lovelee is a visual artist based in the Twin CIties. In her role as the city artist for Public Art Saint Paul, Lovelee acts as translator between the city's ideas and its residents, with the goal of building a city everyone wants to live in. Lovelee's work as city artist has focused on civic engagement through two projects: Pop Up Meeting, a popsicle truck used as tool to initiate conversations with community, and Urban Flower Field, a vacant lot turned gathering space/live science project. She is interested in how people connect and the spaces in which they do so within contemporary society. Lovelee has an MFA in visual studies from the Minneapolis College of Art and Design and BFA in photography from University of Hartford.
Oskar Ly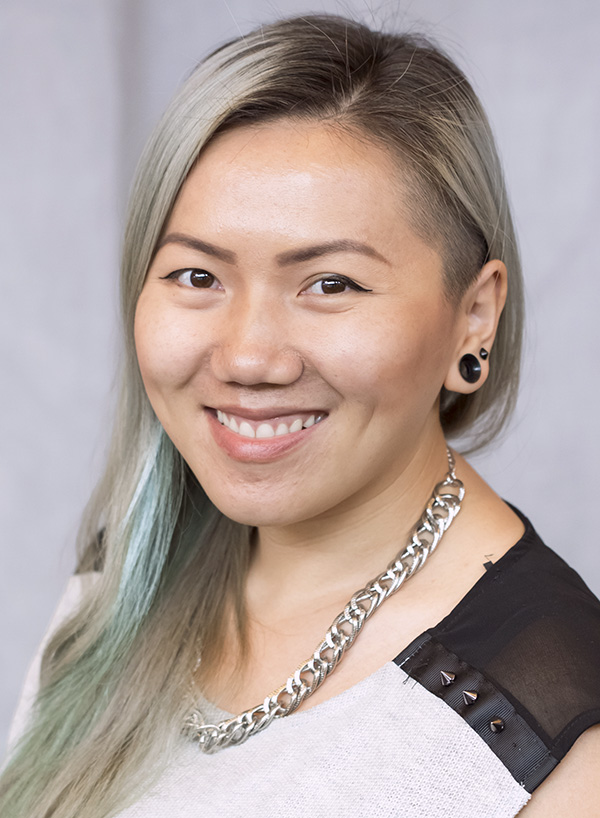 Oskar Ly is a queer Hmong French American multi-disciplinary artist, organizer, and creative cultural producer based in the Twin Cities. Her artistry includes music, poetry, theater, prose, and fashion. For over the last decade, Ly has worked with numerous non-profit organizations and projects as a creative thought leader, community connector, and producer. She collectively organizes platforms to showcase alternative, underrepresented works and to build community engagement that advances LGBTQ, gender, racial, economic, and social justice. Most recently she has led efforts in creative placemaking initiatives such as ARTIFY, Victoria Theater Arts Initiative, and Little Mekong Night Markets. She currently leads the Creative Makers, a collaboration between Hmong American fashion designers and Red Green Rivers, a social enterprise working with artisan makers from the Mekong Region in Southeast Asia, in reinterpreting traditional handicrafts.
Rhiana Yazzie
Rhiana Yazzie is a Navajo playwright, producer, director, artistic director, and actor based in Minnesota. She founded New Native Theatre in 2009 to present a new way of looking at, thinking about, and staging Native American stories. Notable recent productions include Native Man the Musical which was praised by the Twin Cities' local Native American newspaper, The Circle News. Rhiana's foray into filmmaking includes working on Musa Syeed's new feature, A Stray, as an actor, production coordinator, and script supervisor. In February 2015, she directed a short segment of the upcoming documentary, Dodging Bullets, about historical trauma in the Native community. She is a 2016/2017 Playwrights' Center McKnight Fellow, a two-time Playwrights' Center Jerome Fellow, and was a Playwrights' Center Core Member for three years.