Plenary Sessions
MONDAY, OCTOBER 17
Monday Breakfast Plenary
IDEA LAB
The IDEA LAB starts the conference day with thought-provoking inspiration – an opportunity to hear directly from those creating the work and in the community. Each IDEA LAB will be hosted by Arleta Little (The McKnight Foundation) and will feature three presentations by innovative artists and thought leaders who continue to break barriers and challenge the norm.
Monday's Presenters are:
Monday Luncheon Plenary
Rev. Starsky Wilson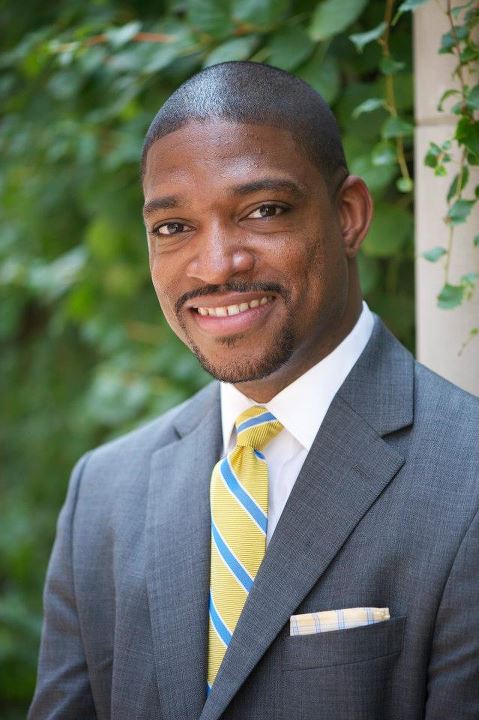 The Reverend Starsky D. Wilson is a pastor, philanthropist, and activist in St. Louis, Missouri. He is co-chair of the Ferguson Commission, president & CEO of Deaconess Foundation, and pastor of Saint John's Church (The Beloved Community).
In 2014, Missouri Governor Jay Nixon appointed Rev. Wilson co-chair of the Ferguson Commission, a group of sixteen citizens empowered to study the underlying conditions and make public policy recommendations to help the region progress through issues exposed by the tragic death of Michael Brown, Jr. Throughout the Ferguson uprising, artists and the arts played an important role in providing an outlet and amplifier for the community's voices, as well as supporting the movement as a whole. With Rev. Wilson's leadership, the Commission held the Arts Speak! Youth Summit, which brought together Ferguson/St. Louis area youth in the summer following the uprising to produce stories and artworks that represented the change they wish to see in their schools, region, and nation.
Deaconess Foundation is a faith-based grant making organization devoted to making child well-being a civic priority in the St. Louis region. The foundation has invested more than $76 million to advance its mission in the area. Rev. Wilson's leadership has birthed a dynamic community capacity building model, aligning policy advocacy, organizing, and community engagement with grantmaking.
Rev. Wilson serves on national boards for Grantmakers for Effective Organizations, the United Church of Christ Cornerstone Fund, the Samuel DeWitt Proctor Conference, and the National Committee for Responsive Philanthropy. Locally, he serves for the United Way; St. Louis Regional Chamber; Teach for America-St. Louis; and the Mayor's Commission on Children, Youth and Families.
Rev. Wilson earned a bachelor of arts in political science from Xavier University of Louisiana and a master of divinity from Eden Theological Seminary and is currently pursuing the doctor of ministry degree from Duke University's Divinity School.
Tish Jones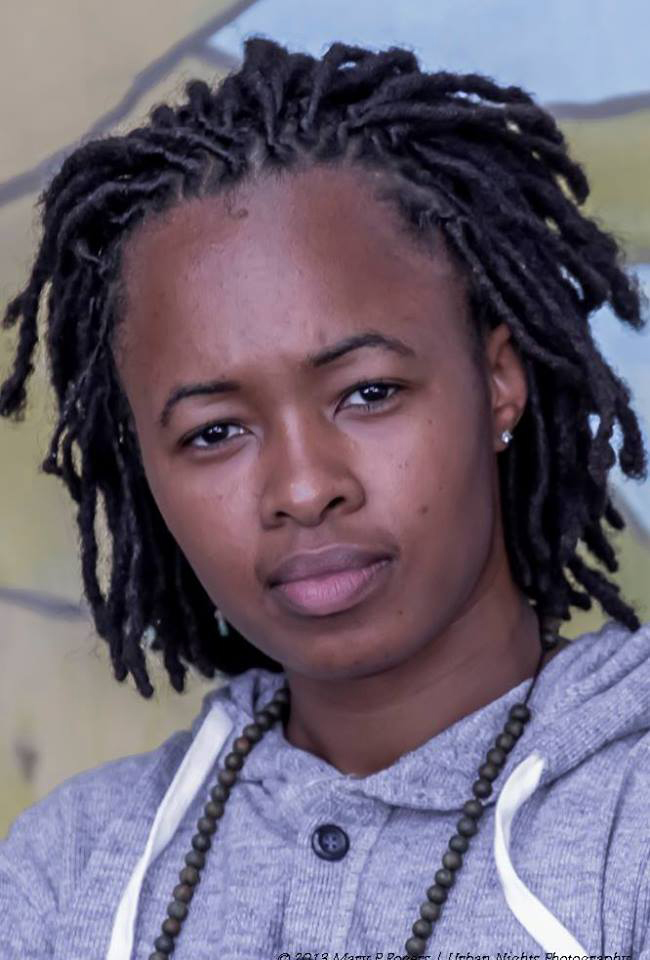 Tish Jones is a spoken word poet and founder and executive director of TruArtSpeaks, a Twin Cities nonprofit that cultivates literacy, leadership and social justice through the study and application of hip-hop culture. As a poet and hip-hop emcee, Jones speaks to communities about controversial topics through her lyrical art. She is a self-described nerd for syntax, punctuation, and form. Her love of language is evident in her work as an artist, educator, and community organizer. Inspired at an early age, her love of people and her pursuit of truth have made Tish Jones a vital part of the Twin Cities arts scene.
TUESDAY, OCTOBER 18
Tuesday Breakfast Plenary
IDEA LAB
The IDEA LAB starts the conference day with thought-provoking inspiration – an opportunity to hear directly from those creating the work and in the community. Each IDEA LAB will be hosted by Arleta Little (The McKnight Foundation) and will feature three presentations by innovative artists and thought leaders who continue to break barriers and challenge the norm.
Tuesday's Presenters are:
Tuesday Luncheon Plenary
Kevin Kling
Kevin Kling, best known for his popular commentaries on National Public Radio's All Things Considered and his storytelling stage shows like Tales from the Charred Underbelly of the Yule Log, delivers hilarious, often tender stories. Kling's autobiographical tales are as enchanting as they are true to life: hopping freight trains, getting hit by lightning, performing his banned play in Czechoslovakia, growing up in Minnesota, and eating things before knowing what they are.
Kevin Kling describes his zodiac sign as "Minnesota with Iowa rising." He grew up in Brooklyn Park and Maple Grove, Minneapolis suburbs, and graduated from Gustavus Adolphus College in 1979 with a bachelor of arts degree in theater. His storytelling started when a friend from the now defunct Brass Tacks Theatre asked him to perform his stories. Since then, he has been awarded numerous arts grants and fellowships. The National Endowment for the Arts, The McKnight Foundation, Minnesota State Arts Board, Bush Foundation, Jerome Foundation, and others have recognized Kling's artistry. In 2014, Kling was named Minneapolis Story Laureate by Mayor RT Rybak.
Kling was born with a congenital birth defect – his left arm is about three-quarters the size of his right arm, and his left hand has no wrist or thumb. In 2001 Kevin was in a motorcycle accident and suffered brachial plexus injury (BPI). The brachial plexus nerves in his right arm were pulled completely out of their sockets. Currently, he has partial use of his left arm and cannot use his right arm at all. These experiences have continued to shape his writing and storytelling.
Kevin Kling continues to write plays and stories in a rigorous fashion, and travels around the globe to numerous storytelling festivals and residencies, and has been invited to perform the acclaimed National Storytelling Festival in Jonesborough, Tennessee, for several years. Kling has released a number of compact disc collections of his stories, has published five books: The Dog Says How, Holiday Inn, Big Little Brother, Big Little Mother, and On Stage with Kevin Kling.
WEDNESDAY, OCTOBER 19
Wednesday Breakfast Plenary
The Steeles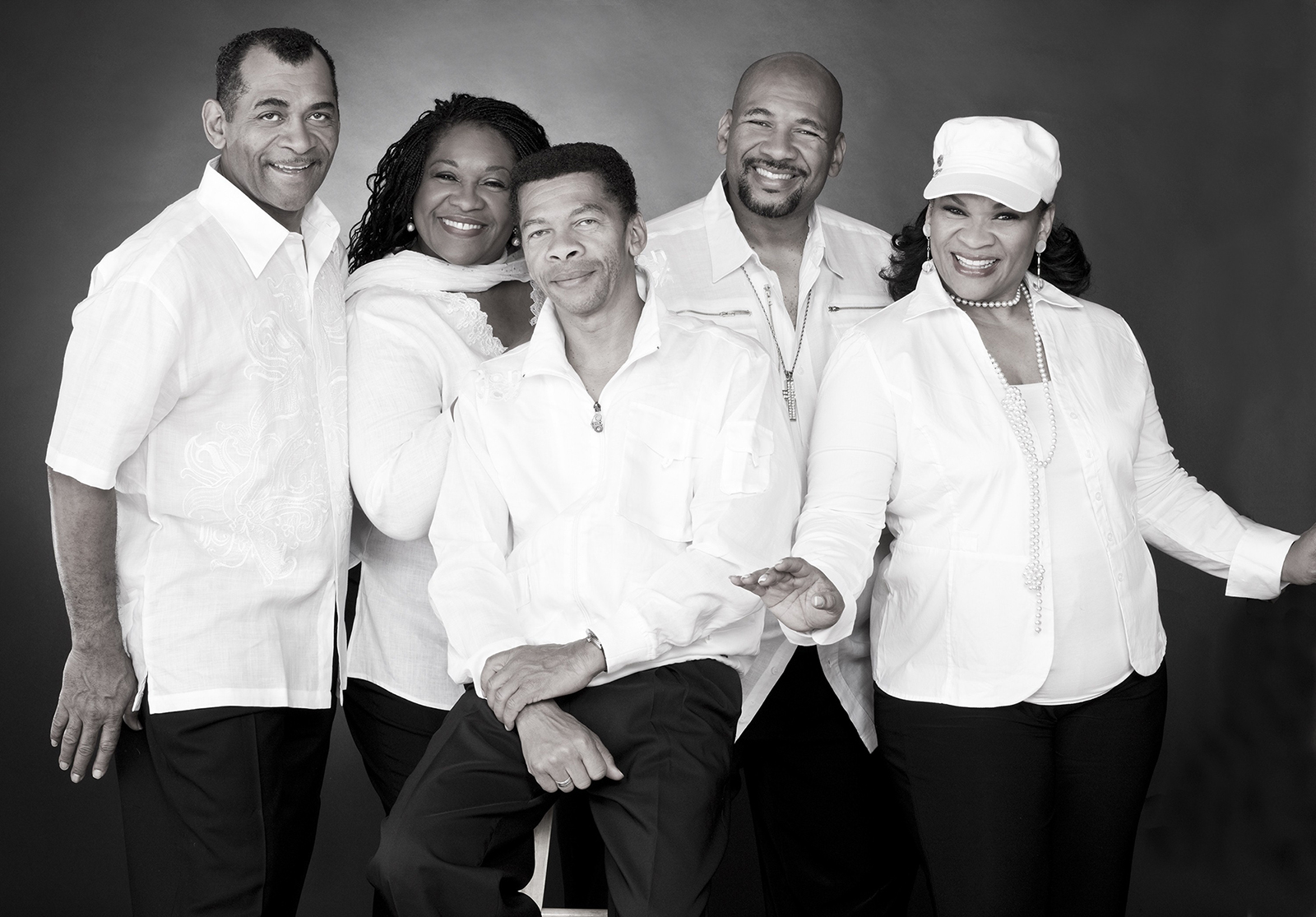 Consisting of five siblings – J.D., Fred, Jearlyn, Jevetta, and Billy Steele – the Steeles have a musical style which has become an integral part of the Minnesota sound. This special keynote will be highlighted by the group's energetic performance and a discussion of their work in supporting arts education in Minnesota.
The Steeles also serve the community through Music and Self Development seminars, workshops, and mentoring. The Steeles' mission is "to educate and inspire young people through gospel, jazz, blues, pop, R&B and the classics with the intent to encourage students to pursue a higher education or profession in the arts and entertainment industry." The aim to affect, inspire, and uplift youth through arts education remains at the forefront of their work.
Each of The Steeles' programs imparts stories about the power of music and how it can affect or infect, changing lives forever. As long-time music professionals, The Steeles mentor youth about the highs and lows of the music industry and about how music can mirror life, faith, family, and work ethics. In 2015, The Steeles were presented with the Ordway Center for the Performing Arts Education Award for their commitment to arts education.
From recording and touring with Prince to performing on Broadway, The Steeles are renowned throughout the world. They have also recorded and performed with Donald Fagen, Morgan Freeman, George Clinton, Mavis Staples, Johnny Lang, Peabo Bryson, The Five Blind Boys of Alabama, and others throughout their long and storied career. Their melodic sounds have been heard around the world including Carnegie Hall, Paris, London, Barcelona, Italy, Moscow, Brazil, Scotland, and around the US. The siblings continue to perform in world class productions around the globe both collectively and individually.