IDEA LAB
The IDEA LAB starts the conference day with thought-provoking inspiration – an opportunity to hear directly from those creating the work and in the community. IDEA LAB will be hosted on Monday by Margaret Hunt and on Tuesday by Ginger White-Brunetti. The labs will feature three presentations by innovative artists and activists who continue to break barriers and challenge the norm.
MONDAY, OCTOBER 14
Margaret Hunt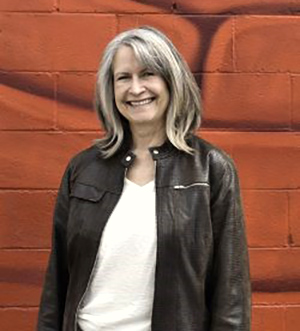 Margaret Hunt is the director of Colorado Creative Industries, which is responsible for advancing statewide creative economy strategies, and Space to Create in the Governor's Office of Economic Development. She has received several commendations and awards including the Pathfinder Award from the Salt Lake Area Chamber of Commerce for mentoring and supporting women, and the Utah Governor's Small Cities Award for her accomplishments in economic development in rural communities.
Hunt led the Utah Division of Arts and Museums for eight years after being appointed by Governor Huntsman. She served as the director of Community & Economic Development for Salt Lake City overseeing seven departments including planning, housing, business licensing, engineering, transportation, special events and the arts. She served as a loaned executive for the 2002 Salt Lake Olympic Organizing Committee and led planning efforts for utility infrastructure as well as the Cultural Olympiad.
Hunt attended the University of Utah where she majored in business and completed the Kennedy School of Public Administration program at Harvard University. She also attended Naropa University in Boulder where she earned her degree in Interdisciplinary Studies specializing in visual arts and contemplative practices.
Currently, Hunt serves on Denver's Mayor, Michael Hancock's Executive Leadership Team for re-envisioning Denver's Performing Arts Complex, The Next Stage, as well as the Board of the Downtown Denver Theatre District. In 2014, she was elected to the board of the National Assembly of State Arts Agencies. She has served as a trustee of the Western States Arts Federation, the Economic Development Corporation of Utah, the United Way of the Salt Lake Area, and as chair of the Downtown Alliance Business Improvement District.
Hunt is a practicing artist and writer with work in the Salt Lake City International Airport and in private collections.
Suzi Q. Smith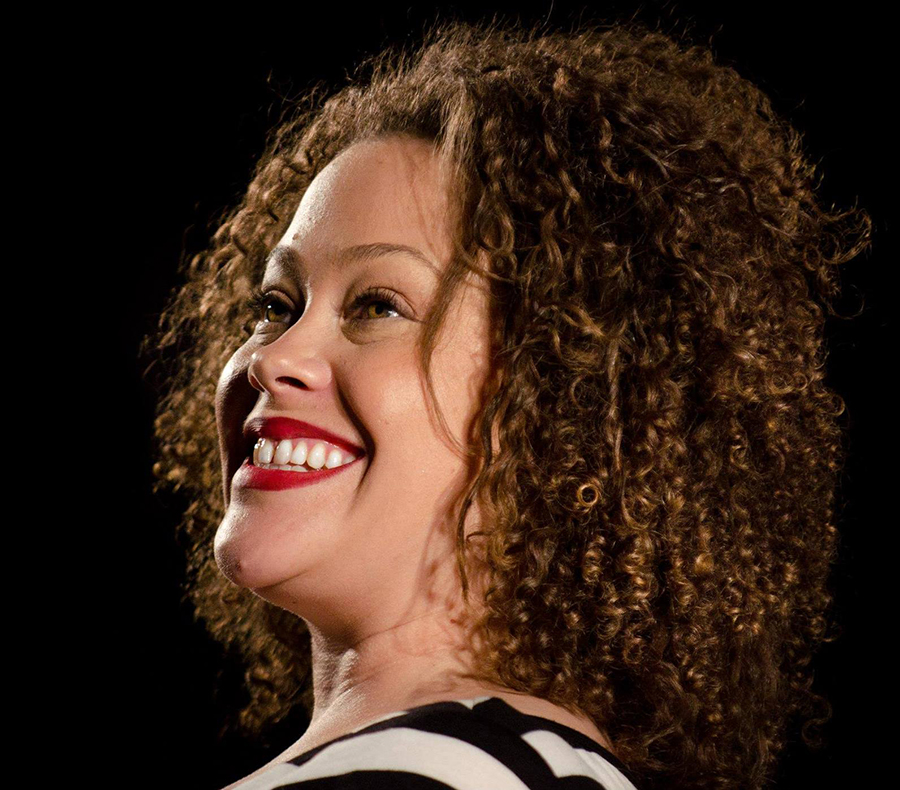 Suzi Q. Smith is an award-winning artist, activist, and educator who lives in Denver, Colorado. Her poems have appeared in Union Station Magazine, Suspect Press, La Palabra, Muzzle Magazine, Malpais Review, no dear magazine, The Pedestal, The Los Angeles Journal, Denver Syntax, Word is Bond, The Peralta Press, Yellow Chair Review, and in the anthologies Diverse-City, His Rib: Anthology of Women, and In Our Own Words, and her chapbook collection of poems, Thirteen Descansos, was published by Penmanship Books. Currently, Smith performs throughout the U.S., in addition to leading workshops on writing and performance. She continues her work with civil rights organizations, victims advocate organizations, arts organizations, peace organizations, hospitals, prisons, and more. She also serves as the Community Engagement coordinator at Lighthouse Writers Workshop, and she is the co-chair of the Denver Commission on Cultural Affairs.
Bruce Odland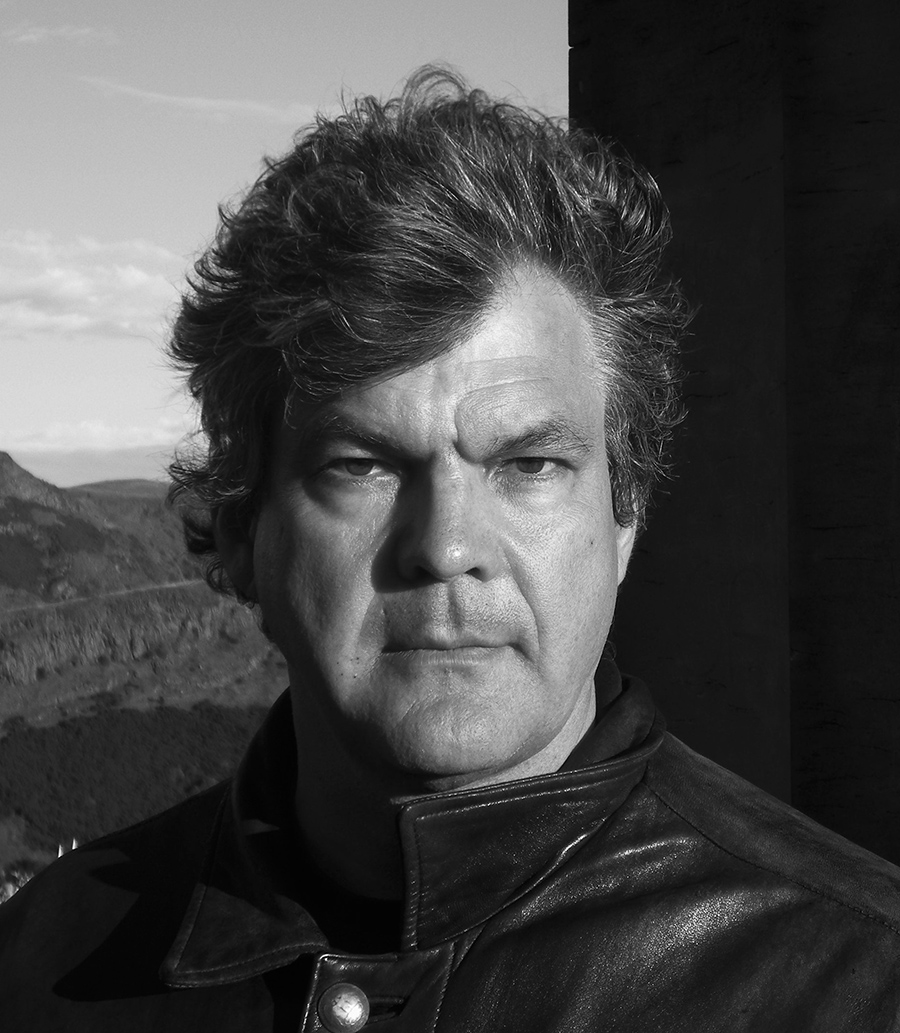 Bruce Odland is a sonic thinker, a pioneering sound artist, composer, and sound designer whose performances, installations, symposiums, and collaborations have spread the gospel of a "Hearing Perspective" of the world we live in to theaters, festivals, universities, museums, galleries, and public spaces round the world. He has won awards in the fields of radio, film, theater, sound design, museum exhibition, public space, digital arts, a DAAD fellowship, and was invited to present four pieces in the last documenta 14 Festival.
As a young artist Odland spent many formative years in the Denver area. Touring as a sound artist on the 1976 Colorado Chautauqua, he first encountered the marvelous acoustics of the TANK, which more recent efforts have transformed into the internationally renowned TANK Center for Sonic Arts in Rangely, Colorado. He investigated and was deeply influenced by the parabolic acoustics of Anasazi ancient cities (Anasazi Dream), became the director of Sound and Music at the Denver Center Theater, invented loudspeaker systems and a language for theatrical sound design, led the Bruce Odland Big Band, and toured with Laurie Anderson.
Since then, he has brought his skills to New York where he collaborates with Austrian sound artist Sam Auinger. They have gone on to create more than 50 large scale installations which transform city noise into music in public space including "Harmonic Bridge" which has been turning traffic noise into harmony at MASSMoCA for 20 years and "The World We Hear," a long-term project that tells an alternate story about modern culture from the perspective of hearing the world around us. Odland lives in the Hudson Valley with his wife and continues to devote time and energy to The Tank Center for Sonic Arts.
Stephen Malloy Brackett & Garrett Ammon
Stephen Malloy Brackett has been rhyming words as a calling and profession for the last 12 years. He has toured the world with his band Flobots, using music as a platform for engagement and collective empowerment. The band's platinum hit, "Handlebars" has allowed Brackett to share the stage with many of his heroes, including Desmond Tutu, the Dalai Lama, Rage Against the Machine, Public Enemy, Bernice Reagon, and Emily Keys. He has found Colorado to be a place that has nurtured his life-long love affair with the arts, education, and activism. Blending his passions, he co-founded the non-profit Youth on Record. Youth on Record exists to empower Colorado's youth to achieve their academic, artistic, and personal best by employing local, professional artists as their educators. Brackett lives in his hometown of Denver, Colorado with his brilliant wife Jennifer, dog Scout, and beloved cat, Puma.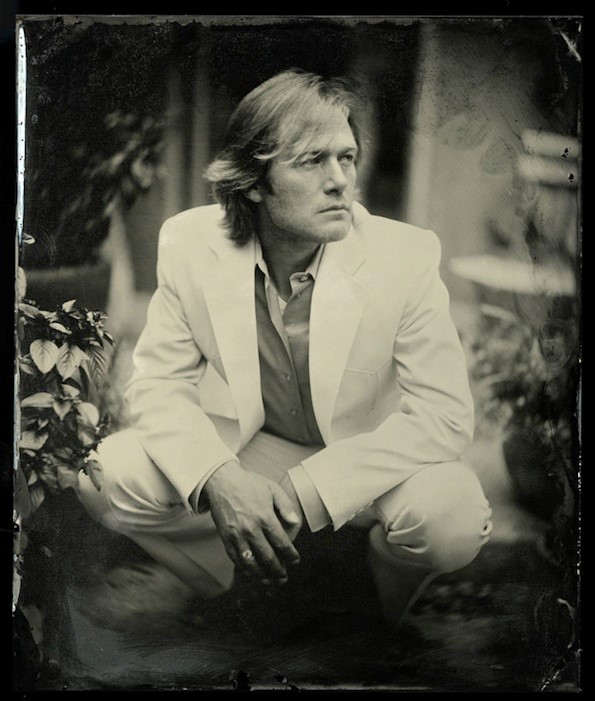 Garrett Ammon began his tenure as artistic director of Wonderbound in 2007. Under his direction, the organization has been transformed into an open laboratory for cross-disciplinary exploration and creation. He has been recognized for his work as both an artist and leader through a Denver Mayor's Award for Excellence in Arts & Culture and a Bonfils-Stanton Foundation Livingston Fellowship. As a dancer, Ammon was a member of Houston Ballet, Oregon Ballet Theatre, Ballet Memphis, and Trey McIntyre Project where he toured to Jacob's Pillow Dance Festival, Vail International Dance Festival, HIDC's Dance Salad, and Wolf Trap.
Having choreographed nearly 70 works over the past 18 years, Ammon has developed a trademark aesthetic that seamlessly blends tradition with adventurous new ideas. He keeps Wonderbound continually engaged in collaborative endeavors with the region's finest arts organizations including Baroque Chamber Orchestra of Colorado, the Colorado Symphony, Lighthouse Writers Workshop, and Newman Center Presents, among many others. In addition, Ammon's deep belief in the value of live music as an integral part of the dance experience keeps Wonderbound actively creating with a wide range of independent musicians and composers including co-presenter, Flobots.
TUESDAY, OCTOBER 15
Ginger White Brunetti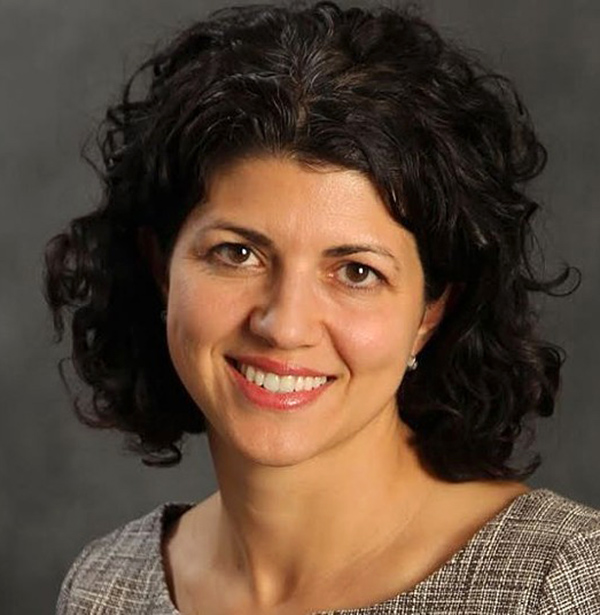 Ginger White Brunetti is executive director of Denver Arts & Venues, the City and County of Denver's agency responsible for operating some of the region's most renowned facilities, including Red Rocks Park and Amphitheatre; the Denver Performing Arts Complex; Colorado Convention Center; Denver Coliseum; and McNichols Civic Center Building. Denver Arts & Venues also oversees the Denver Public Art Program, Create Denver, SCFD Tier III granting process, Arts Education Fund, and other entertainment and cultural events such as the Five Points Jazz Festival, Urban Arts Fund, P.S. You Are Here, and implementation of IMAGINE 2020: Denver's Cultural Plan. Denver Arts & Venues is committed to diversity, equity, and inclusiveness in all programs, initiatives, and decision-making processes.
Previously, she oversaw Denver's public art program and free cultural offerings, such as Five Points Jazz Festival and Youth One Book, One Denver as well as Create Denver, an economic development initiative that strengthens the overall health and vitality of Denver by supporting the development of the creative sector. Prior to joining the staff, she acted as a consultant to the office, managing the inaugural Doors Open Denver project. White previously served as the program and marketing manager for the Cherry Creek Arts Festival, developing programs such as the Mobile Art Collection and garnering several international awards for its marketing and education programs.
She received her bachelor's degree from Xavier University, with a major in Political Science, and a master's degree in Urban Policy and Planning with an emphasis in economic development from the University of Illinois at Chicago. She serves on the boards of the Denver Theatre District, Civic Center Conservancy, Colorado Ballet, and Colorado Symphony Orchestra. White is a certified urban planner from the American Planning Association.
Anthony J. Garcia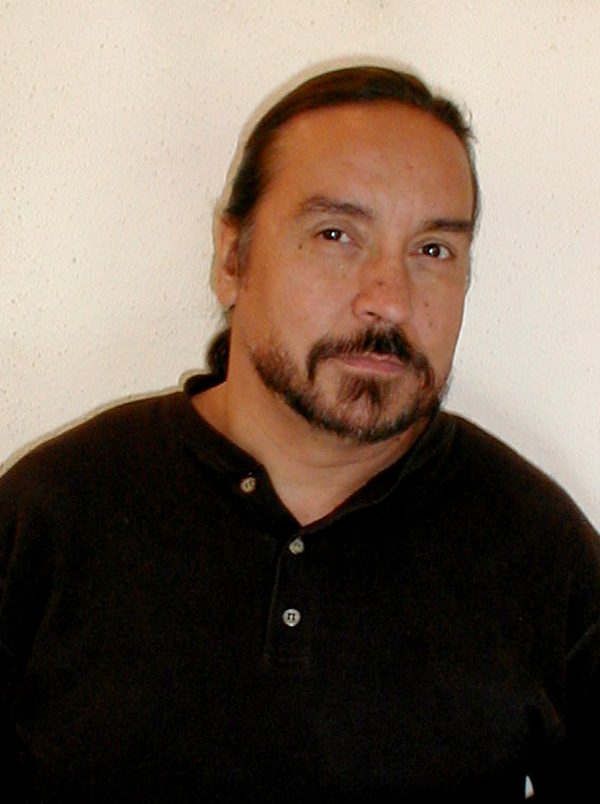 Anthony J. Garcia is celebrating his 47th year as a member of Su Teatro where he is presently the artistic director and resident playwright. He has received numerous awards and accolades for his artistic vision, including the 1989 University of California, Irvine Chicano Literary Award, a 2006 United States Artists Fellowship, and was named the Denver Post 2010 Theatre Person of the Year, and in 2008 Su Teatro received the Mayor's Award for Excellence in the Arts. He has been commissioned three times by the National Performance Network and his plays have toured and been produced across the country. Most recently, he received the prestigious Livingston Fellowship from the Bonfils-Stanton Foundation.
Garcia is a former faculty member for the National Association of Latino Art and Culture (NALAC) Leadership Institute as well as a past board member. He is a peer trainer for the Colorado Creative Industries' Peer Assistance Network and a member of the Western State Arts Federation's (WESTAF) Board of Trustees. He is an adjunct professor at Metro State College in Denver. Garcia has been the executive artistic director of El Centro Su Teatro since 1989, a member of Su Teatro since 1972, and received his BA in Theatre from the University of Colorado at Denver. In this time, he has contributed more than 40 original works to the American Theater canon.
Eyni Jama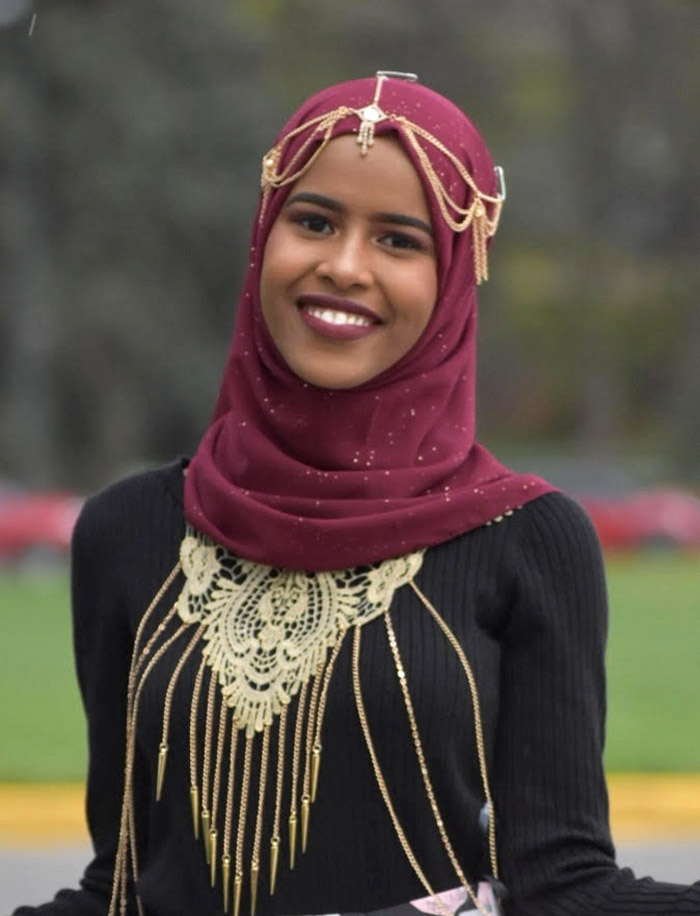 Eyni Jama was born in Somalia but raised in the refugee camp in Kenya for about seven years. Jama and her family were resettled in the U.S. in 2013 and started school from seventh grade. In 2018, Jama graduated from Hinkley High school and now she is in her second year at the University of Colorado Denver majoring in Psychology and minoring in Public Health and Leadership. In her spare time, Jama is a henna artist and poet. She was inspired to write poetry because of her experiences being bullied in middle school and has overcome her low self-esteem by sharing her experiences through poetry. Jama shares her poetry to encourage her peers to overcome their struggles and be a voice for their community.
Phamaly Theatre Company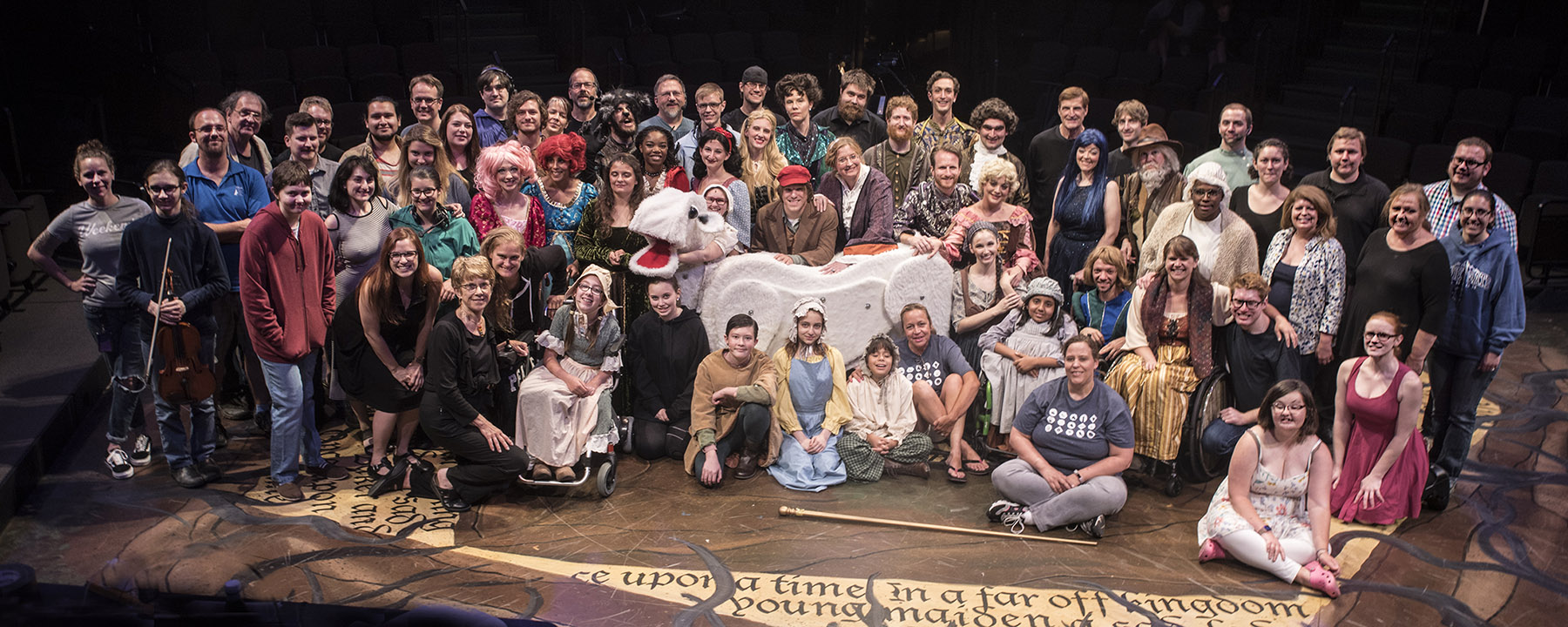 Phamaly Theatre Company was founded in 1989 when five students from the Boettcher School in Denver, all living with disabilities, grew frustrated with the lack of theatrical opportunities available to the disability community. Rather than not perform, they created a theatre company that would welcome theatre artists with disabilities of all kinds. Phamaly now produces year-round programming that includes professional musicals, plays, original work, video content, education, and community-building. Phamaly's mission is to be a creative home for theatre artists with disabilities; to model a disability-affirmative theatrical process; and to upend conventional narratives by transforming individuals, audiences, and the world.
Phamaly's award-winning shows exclusively feature theatre artists with all nature of disabilities: physical, cognitive, intellectual, and emotional. The organization provides numerous accessibility programs that support people with disabilities onstage, offstage, and in the audience, including but not limited to: rehearsal and performance accommodations, costume modifications, Braille and large print materials, audio description, ASL interpretation, sensory friendly performances, tactile tours, social stories, and wheelchair access. Currently celebrating its 30th season, Phamaly is touring its original educational show, Morph Masters, focusing on the stories of famous artists throughout history who lived and worked with disabilities. Phamaly will present its first ever play festival in November, called COME TO YOUR SENSES, featuring one acts by playwrights with disabilities.