Plenary Sessions
MONDAY, OCTOBER 14
Monday Breakfast Plenary
IDEA LAB
The IDEA LAB will again start the conference day with thought-provoking inspiration – an opportunity to hear directly from those creating the work and in the community. Monday's IDEA LAB will be hosted by Margaret Hunt and will feature three presentations by innovative artists and activists who center arts and culture in their community development, organizing, and social impact practices.
Monday's presenters are:
Monday Luncheon Plenary
Doug Good Feather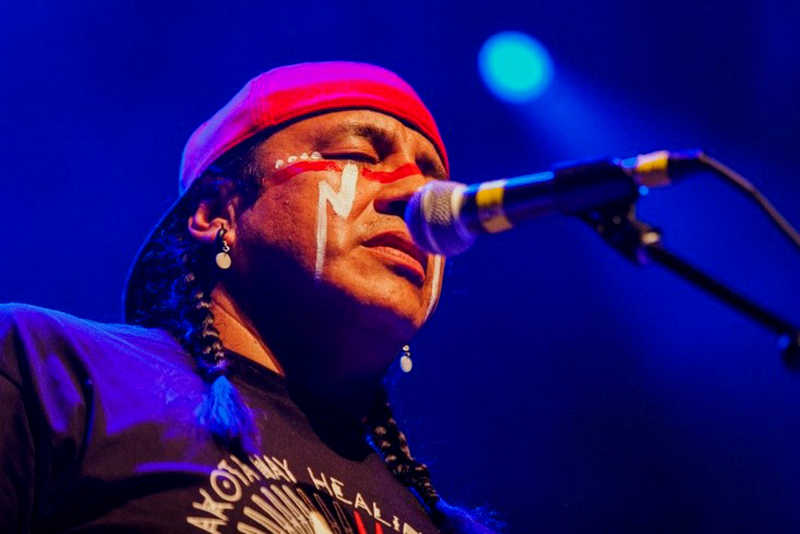 Doug Good Feather is a citizen of Sitting Bull's Band of the Hunkpapa Lakota from the Standing Rock Sioux Tribe of South Dakota. He was born and raised in the Rock Creek District by his grandparents, Madeline and Oley Little Eagle. As a result, he speaks the Lakota language fluently.
Good Feather is an Iraq War Veteran, serving eight years in the United States Army and completing two tours of combat duty in 2003 and 2004. He established the Lakota Way Healing Center, which helps homeless Native Americans, veterans suffering from PTSD, youth/adult suicide prevention, and operates a small food bank in Denver.
Good Feather is a fancy dancer, a singer with the Rock Creek drum group, and a flutist. He has traveled throughout the world sharing the Lakota culture through native dance and music to educate people. He played Black Elk in a recent production of Black Elk Speaks.
Yo-Yo Ma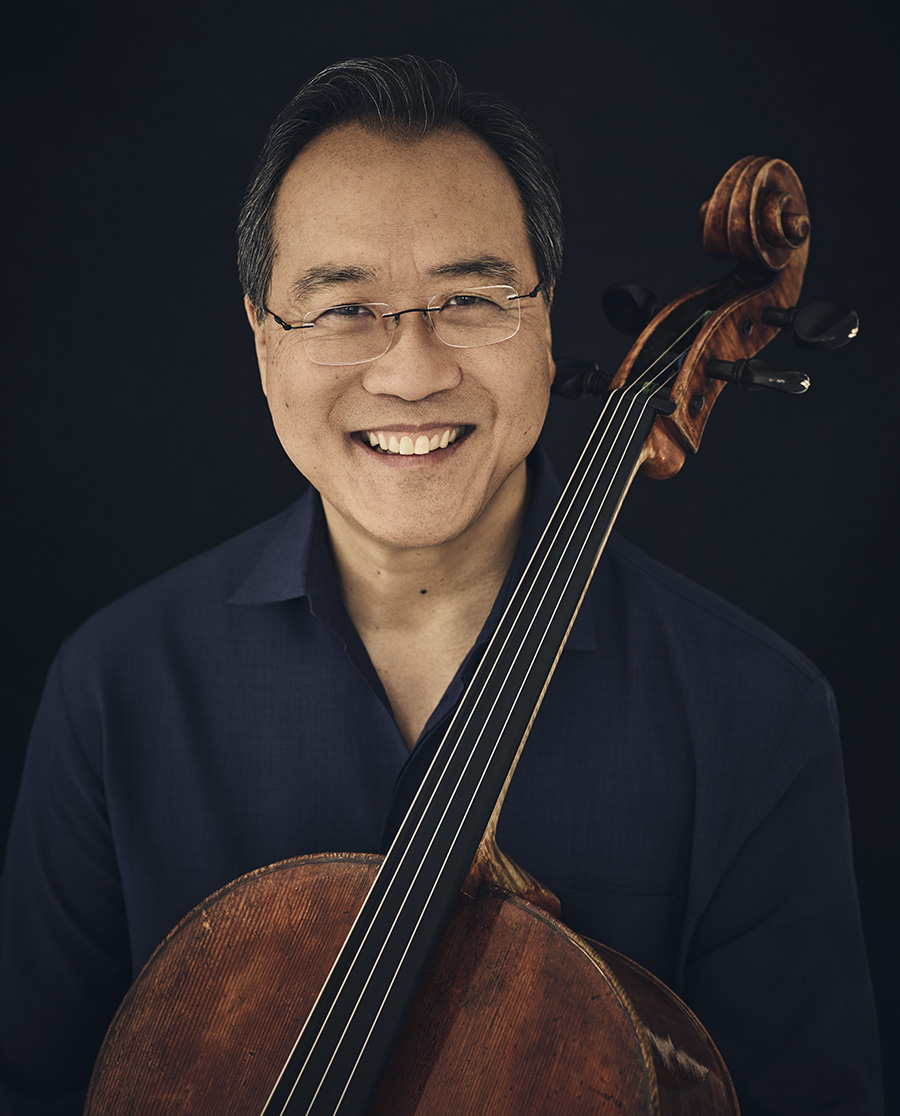 Yo-Yo Ma's multi-faceted career is testament to his enduring belief in culture's power to generate trust and understanding. Whether performing new or familiar works from the cello repertoire, collaborating with communities and institutions to explore culture's role in society, or engaging unexpected musical forms, Ma strives to foster connections that stimulate the imagination and reinforce our humanity.
With partners from around the world and across disciplines, he creates programs that stretch the boundaries of genre and tradition to explore music-making as a means not only to share and express meaning, but also as a model for the cultural collaboration he considers essential to a strong society. Expanding upon this belief, in 1998 Ma established Silkroad, a collective of artists from around the world who create music that engages their many traditions.
In August 2018, Ma began a new journey, setting out to perform Johann Sebastian Bach's six suites for solo cello in one sitting in 36 locations around the world, iconic venues that encompass our cultural heritage, our current creativity, and the challenges of peace and understanding that will shape our future. Each concert will be an example of culture's power to create moments of shared understanding, as well as an invitation to a larger conversation about culture, society, and the themes that connect us all.
TUESDAY, OCTOBER 15
Tuesday Breakfast Plenary
Cary Morin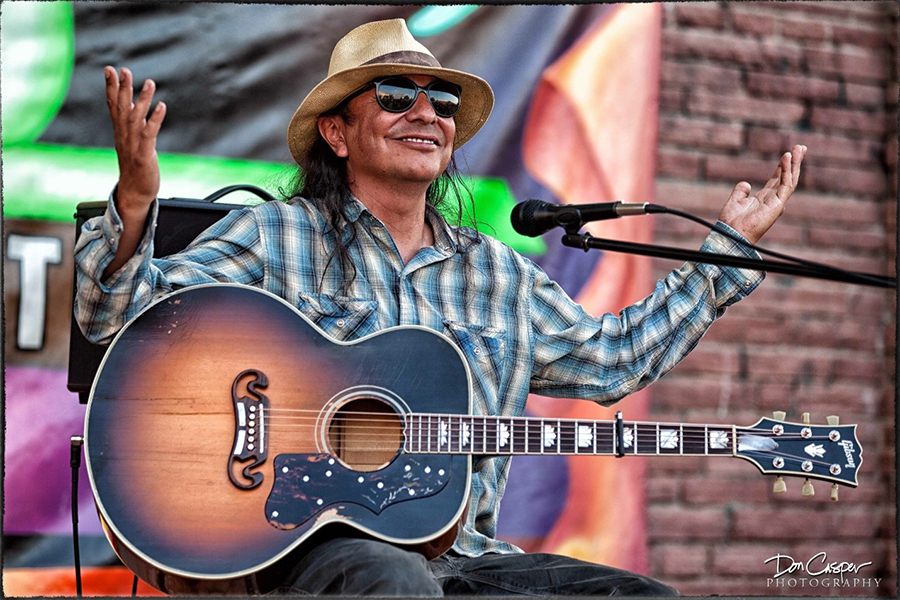 Crow tribal member and son of an air force officer, Cary Morin was born in Billings, Montana. He spent the bulk of his youth in Great Falls, where he cut his teeth picking guitar standards at neighborhood get-togethers, before relocating to Northern Colorado. There, his musical career hit the ground running with The Atoll, a band he founded in 1989 and that toured nationally, gaining a devoted following. Later, he achieved international acclaim with The Pura Fé Trio, for whom the single "Ole Midlife Crisis," which Morin wrote and performed with Pura Fé, placed at number 17 on France's iTunes blues chart. With The Atoll and The Pura Fé Trio, and as a solo artist, Morin has played celebrated venues across the globe, including Paris Jazz Festival, Winter Park Jazz Festival, Folk Alliance International, River People Festival, Shakori Hill Festival, the 2010 Vancouver Olympics, and most recently Rochefort En Accords festival in France and The Copenhagen Blues Festival.
Morin brings together the great musical traditions of America and beyond. He has been described as "one of the best acoustic pickers on the scene today." With deft fingerstyle guitar and vocals that alternately convey melodic elation and gritty world-weariness, Morin crafts an inimitable style often characterized as acoustic Native Americana with qualities of blues, bluegrass, jazz, jam, reggae, and dance.
IDEA LAB
The IDEA LAB will again start the conference day with thought-provoking inspiration – an opportunity to hear directly from those creating the work and in the community. Monday's IDEA LAB will be hosted by Ginger White Brunetti and will feature three presentations by innovative artists and activists who center arts and culture in their community development, organizing, and social impact practices.
Tuesday's presenters are:
Tuesday Luncheon Plenary
Gregg Deal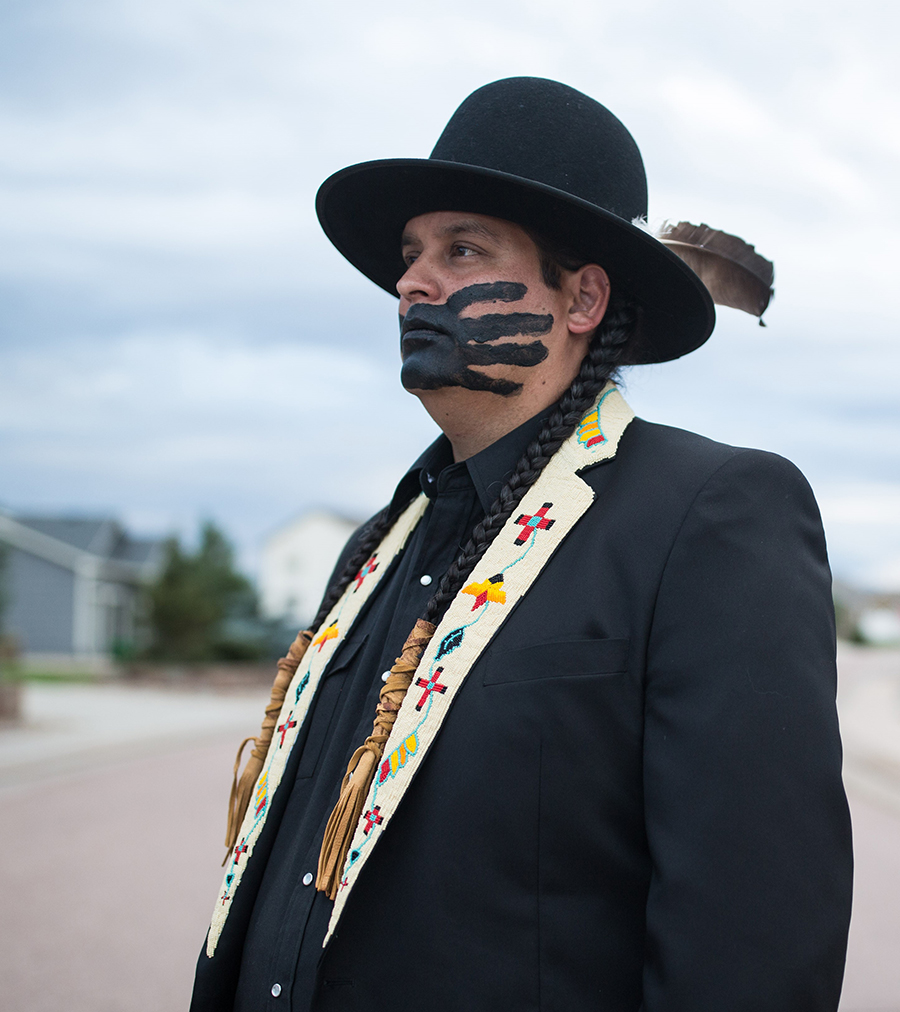 Gregg Deal (Pyramid Lake Paiute Tribe) is a provocative contemporary artist who challenges Western perceptions of Indigenous people, touching on issues of race, history, and stereotypes. Through his work—paintings, murals work, performance art, filmmaking, and spoken word—Deal critically examines issues and tells stories of decolonization and appropriation that affect Indian country. Deal's activism exists in his art, as well as his participation in political movements. He has been heavily involved with the media activist movement #changethename, posting a video to Vimeo inviting Indigenous people's commentary on the sports mascots issue in response to mainstream media's attempted erasure of Indigenous voices. Most recently, a photograph of Deal was included in the December 2018 National Geographic Society Magazine article "Native Americans are Recasting Views of Indigenous Life." Deal was Native Arts Artist-in-Residence at Denver Art Museum in 2015-2016 and Artist-In-Residence at UC Berkeley in 2017-2018. His art has been exhibited nationally since 2002. Deal has lectured widely at prominent educational institutions and museums, including Denver Art Museum, Dartmouth College, Columbia University, and the Smithsonian National Museum of the American Indian. His television appearances include PBS's The Art District, The Daily Show, and Totally Biased with Kamau Bell. Visit www.greggdeal.com for more information.
WEDNESDAY, OCTOBER 16
Wednesday Breakfast Plenary
Bryan Stevenson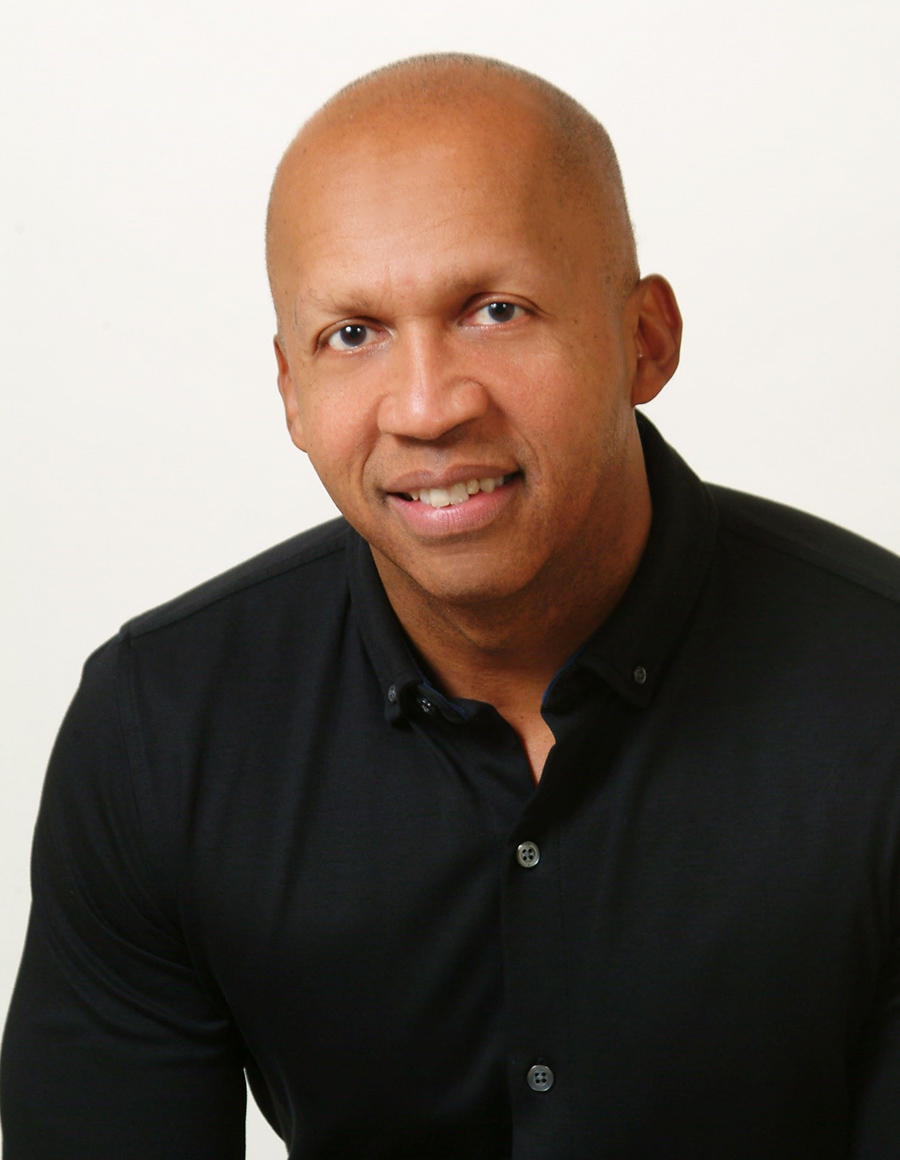 Bryan Stevenson is the founder and executive director of the Equal Justice Initiative (EJI), a human rights organization in Montgomery, Alabama. Stevenson is a widely acclaimed public interest lawyer who has dedicated his career to helping the poor, the incarcerated, and the condemned. Under his leadership, EJI has won major legal challenges eliminating excessive and unfair sentencing, exonerating innocent death row prisoners, confronting abuse of the incarcerated and the mentally ill, and aiding children prosecuted as adults. Stevenson and his staff have won reversals, relief or release from prison for over 135 wrongly condemned prisoners on death row and won relief for hundreds of others wrongly convicted or unfairly sentenced. Stevenson has argued and won multiple cases at the U.S. Supreme Court, including a 2019 ruling protecting condemned prisoners who suffer from dementia and a landmark 2012 ruling that banned mandatory life-without-parole sentences for all children 17 or younger. Stevenson has initiated major new anti-poverty and anti-discrimination efforts that challenge inequality in America. He led the creation of two highly acclaimed cultural sites which opened in 2018, The Legacy Museum and The National Memorial for Peace and Justice. The new national landmark institutions chronicle the legacy of slavery, lynching and racial segregation and the connection to mass incarceration and contemporary issues of racial bias. Stevenson's work has won him numerous awards including 35 honorary doctorates, the MacArthur Foundation "Genius" Prize and the ABA Medal, the American Bar Association's highest honor. He is a graduate of the Harvard Law School and the Harvard School of Government and the author of the award-winning New York Times bestseller, Just Mercy.
Agnes Gund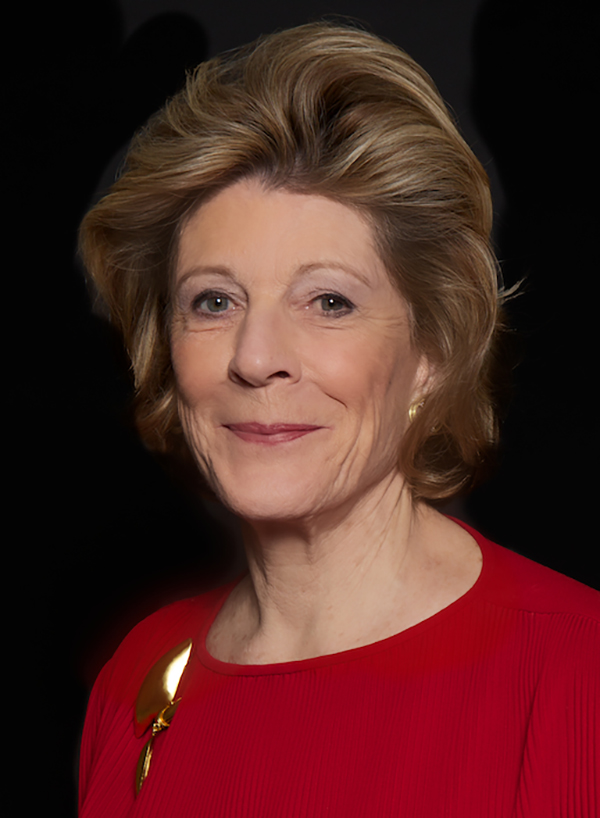 Agnes Gund is president emerita of the Museum of Modern Art (MoMA) and chair of its International Council. She is also chair of MoMA PS1. Gund joined the MoMA Board in 1976 and served as president from 1991 until 2002. She is the founder and chair emerita of Studio in a School, a non-profit organization she established in 1977 in response to budget cuts that virtually eliminated arts classes from New York City public schools. A philanthropist and collector of modern and contemporary art, Gund also currently serves on the boards of the Cleveland Museum of Art, the Foundation for Art and Preservation in Embassies, and the Morgan Library & Museum. She is co-founder and chair of the Center for Curatorial Leadership, as well as an Honorary Trustee of the National YoungArts Foundation, Independent Curators International, and the Museum of Contemporary Art, Cleveland. A civic leader and staunch supporter of education, women's issues. and environmental concerns, among other causes, Gund has served on the boards of such wide-ranging organizations as the Aaron Diamond AIDS Research Center, the Andy Warhol Foundation, the Barnes Foundation, Chess in the Schools, the Frick Collection, the Foundation for Contemporary Arts, and the Robert Rauschenberg Foundation. In June 2017, she launched the Art for Justice Fund in partnership with the Ford Foundation and Rockefeller Philanthropy Advisors to support criminal justice reform in the U.S. Gund earned a B.A. in History from Connecticut College and an M.A. in Art History from Harvard University. She holds honorary doctorates from Bowdoin College (2012), the CUNY Graduate Center (2007), and Brown University (1996). In 1997, she received the National Medal of the Arts from President Clinton, and in 2016 she was elected Honorary Fellow of the Royal Academy of Arts.
Motus Theater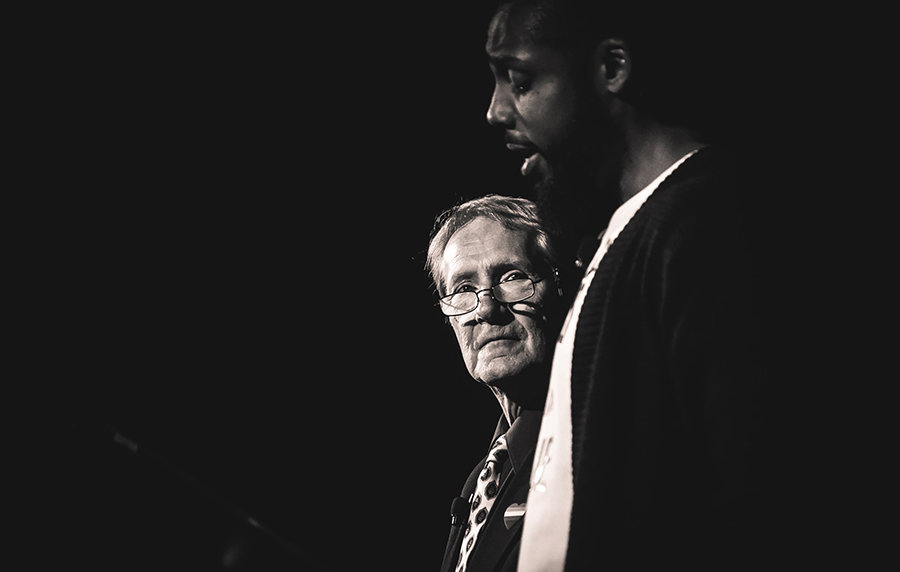 JustUs is an autobiographical monologue performance created in a 16-week collaborative process between Motus Theater's Artistic Director, Kirsten Wilson, and formerly incarcerated individuals about their experience with the criminal justice system. The performance presents impactful depictions of the consequences of incarceration (both behind bars and beyond) with the goal of engaging audiences in the injustice and violence being done in the name of justice. Collaborators include: Juaquin Mobely, Brandon Wainright, Astro Allison, Brian Lynch, Daniel Guillory, Cierra Brock, and Dereck Bell.
JustUs premiered at the 2019 National Association of Community and Restorative Justice Conference in Denver, with some of the stories being read by law enforcement, the Denver and Boulder District Attorneys, and Legislators of the Colorado General Assembly. 1,600 people attended this performance.
For the Grantmakers in the Arts 2019 Conference, Motus presents a special version of this performance in which grantmaking leaders will step into the shoes of a formerly incarcerated autobiographical monologist by reading their stories and holding their weight.
Motus Theater's mission is to create original theater to facilitate dialogue on critical issues of our time. We aim to use the power of art to build alliances across diverse segments of our community. Motus focuses on bringing marginalized voices or silenced histories to the stage. We support inclusion by expanding our audiences' experiences of the variety of stories that make up our country. By using theater to learn and listen across the gaps of difference we weave tighter, stronger and more connected communities. Learn more about Motus Theater at www.motustheater.org