Grantmakers in the Arts is a national association of public and private arts funders - providing members with resources and leadership to support artists and arts organizations.
Events
What to Expect for the 2021 GIA Conference in San Juan
November 7–10
Webinar
Surviving a Pandemic: From emergency response to best practice
Wednesday, July 28
Workshop
Racial Equity in Arts Funding
Highlights
Arts Funders Respond
Engaging the Political Climate
GIA understands that changes in the national political climate have impacted the arts and our communities. Arts Funders Respond is an opportunity to learn and share strategies, statements, news, and other resources to support arts grantmakers as they navigate and respond to the changing political landscape.
Resource Hub
Black Arts & Cultural Funding and Justice
Throughout this resource hub, we aim to amplify funds and resources that explicitly center Black artists, cultural communities, and experiences.
Info Hub
COVID-19 Response & Resources: Programs, updates, and actions for arts funders
GIA has provided and compiled resources to support arts and culture funders as we navigate recovery and response. From webinars and podcasts to zoom calls and calls to action, responses from GIA, our members, and our fellow PSOs aim to provide guidance during this time.
Media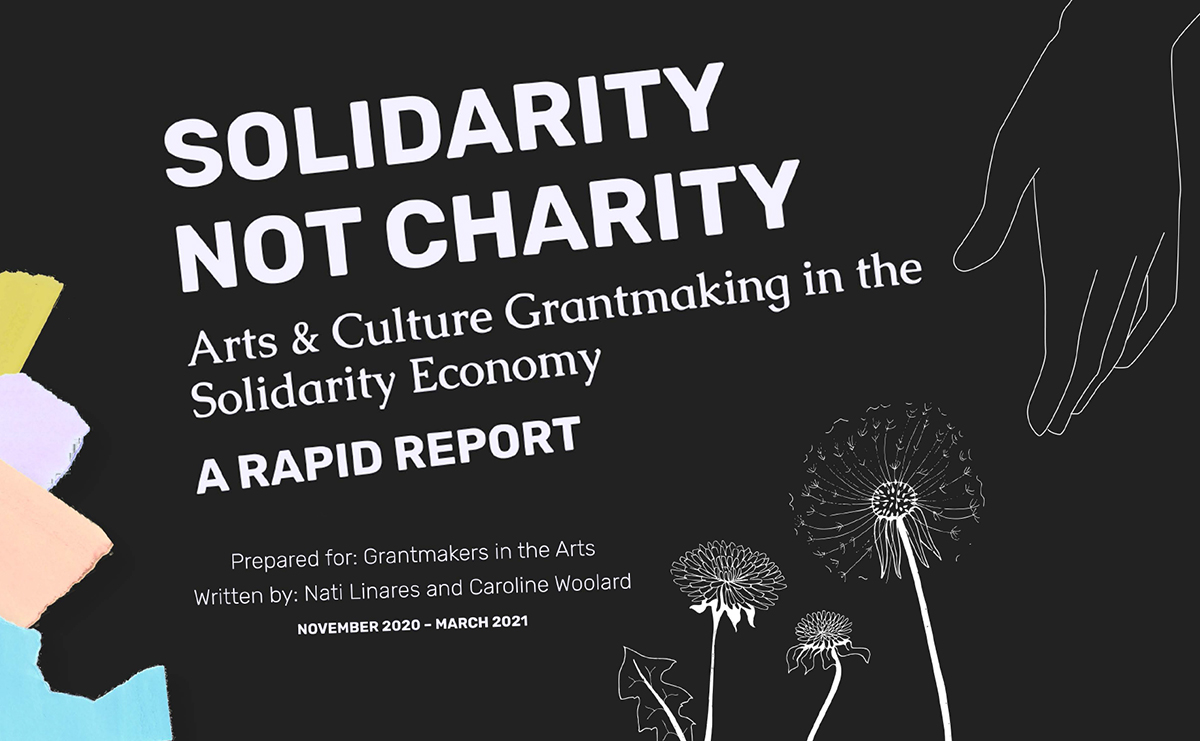 The American Rescue Plan Act: A timely opportunity for arts education
The Biden administration signed the American Rescue Plan Act or ARP, which is a $1.9 trillion package in response to the COVID-19 crisis. How can funders and grantees use this opportunity to reimagine arts education? In this podcast we are joined by Jamie Kasper, director, Arts Education Partnership, Alex Nock, principal, Penn Hill Group, Aileen Ma, director, Penn Hill Group, and Nadia Elokdah, vice president & director of programs, Grantmakers in the Arts to discuss the opportunity provided by the American Rescue Plan (ARP) Act of 2021.