Future of the Field: Cross-Sector Creative Placemaking Series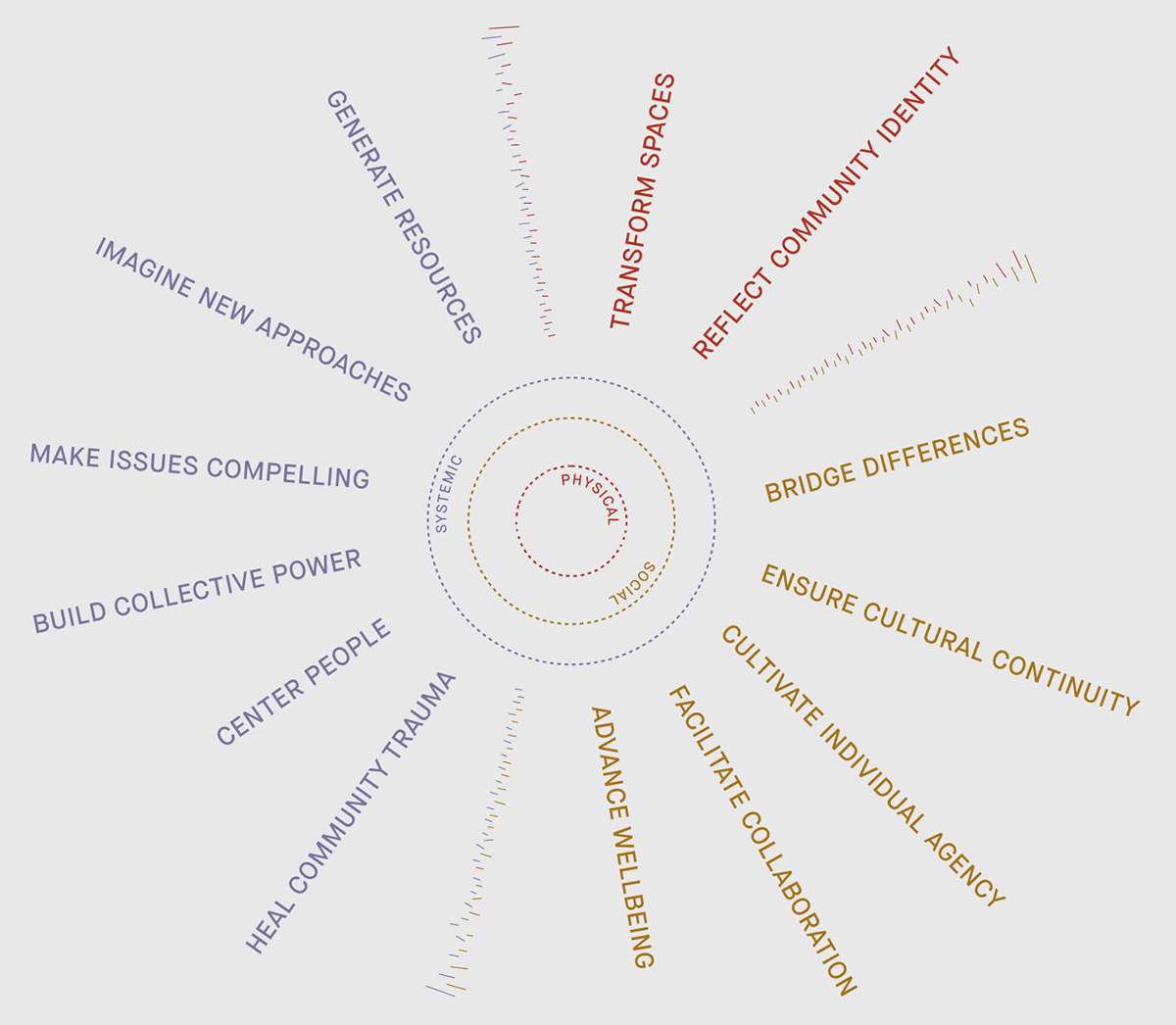 Grantmakers in the Arts, in partnership with ArtPlace America, presents this page as a living resource of dialogue, debate, and ideas to continue to engage the conversation of the future of arts and creative placemaking.
Based on a decade of cross-sector research led by ArtPlace America, the organization developed an interactive tool highlighting 13 ways that arts and culture can support equitable community development. In keeping with ArtPlace's knowledge building approach, the organization partnered with GIA and the Alliance for the Arts in Research Universities (A2RU) to commission a series of "response-pieces" to ArtPlace's analysis from individuals and practitioners across the field of creative placemaking to be presented alongside ArtPlace's analysis.
GIA invited a diverse range of artists, community development practitioners, public and private funders, and researchers to consider the future of cross-sector creative placemaking from their vantage point in the field.
This series of posts – published throughout 2021 on GIA's platform and linked to an ArtPlace library – are meant as provocations or conversation starters for future arts and community development research and practice. We hope they leave you inspired and with many questions to continue the work of creative placemaking, place-keeping, and arts-centered community strengthening in the future.