Solidarity Economy Resources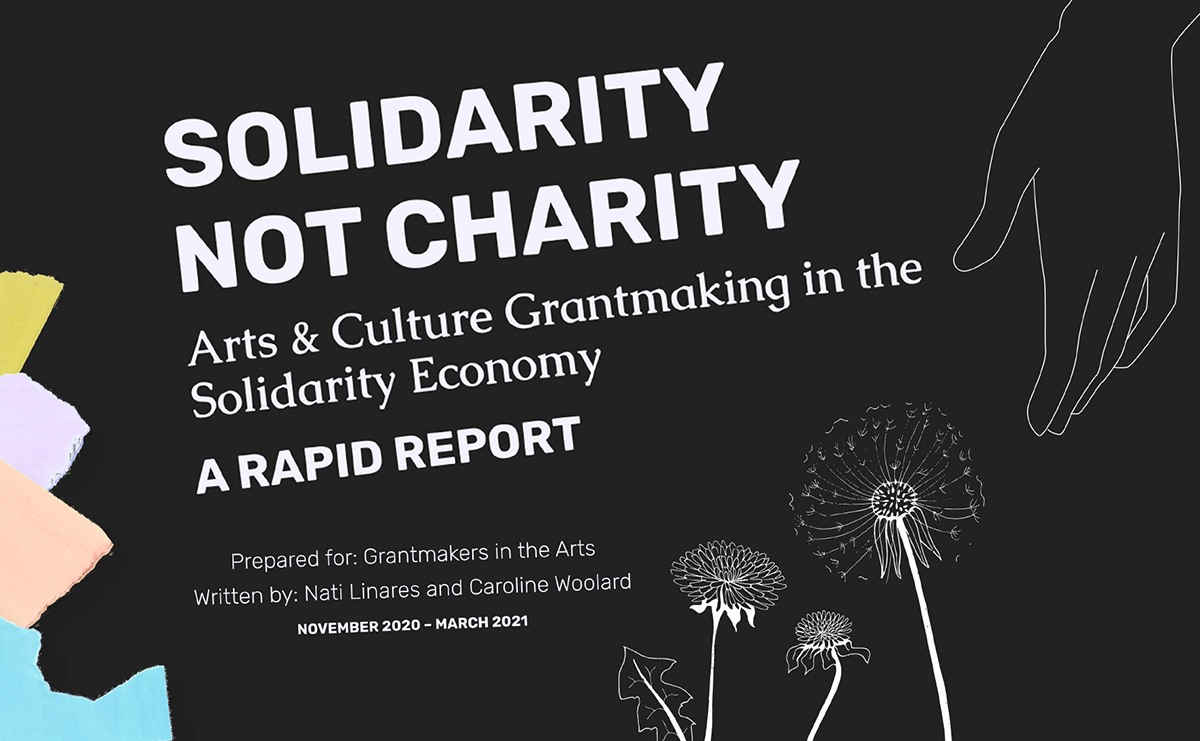 In 2018, GIA's board of directors articulated a vision for the future in which we have helped our field to become investors in culture – broadening the means and tools of support (from just grants to private investments, etc.) and who/what entities receive support (from organizations to artists, businesses, unincorporated entities, groups of community stakeholders, etc.).
Toward making that vision a reality, GIA is sharing these resources on the Solidarity Economy and how to support it. The Solidarity Economy is one that centers community ownership and democratic governance that builds political, cultural, and economic power for workers. In fact, some of the most iconic examples of the solidarity economy – the nation's oldest Native cooperative, oldest non-extractive venture capital firm, first democratic investment fund, among others – were founded by artists and culture-bearers.
In 2021, GIA commissioned Solidarity Not Charity: Arts & Culture Grantmaking in the Solidarity Economy – a report by Natalia Linares and Caroline Woolard, from Art.Coop, with support from the William and Flora Hewlett Foundation, Kenneth Rainin Foundation, and the Barr Foundation.
This report received broad national attention, being featured in programming and coverage with Justice Funders, Women of Color in the Arts, NonProfit Quarterly, Inside Philanthropy, NYC Arts in Education Roundtable, among others.
GIA has since supported Art.Coop's Study into Action series, in which discussions amongst a broad group of stakeholders will inform the development of a curriculum for the future of arts and the solidarity economy.
Videos from the Study into Action series: