Creative Minnesota
The Impact and Health of the Nonprofit Arts and Culture Sector, 2015
February 2015, 32 pages. Minnesota Citizens for the Arts, 2233 University Avenue W. #355, St Paul, Minnesota, 55114, (651) 251-0868. creativemn.org.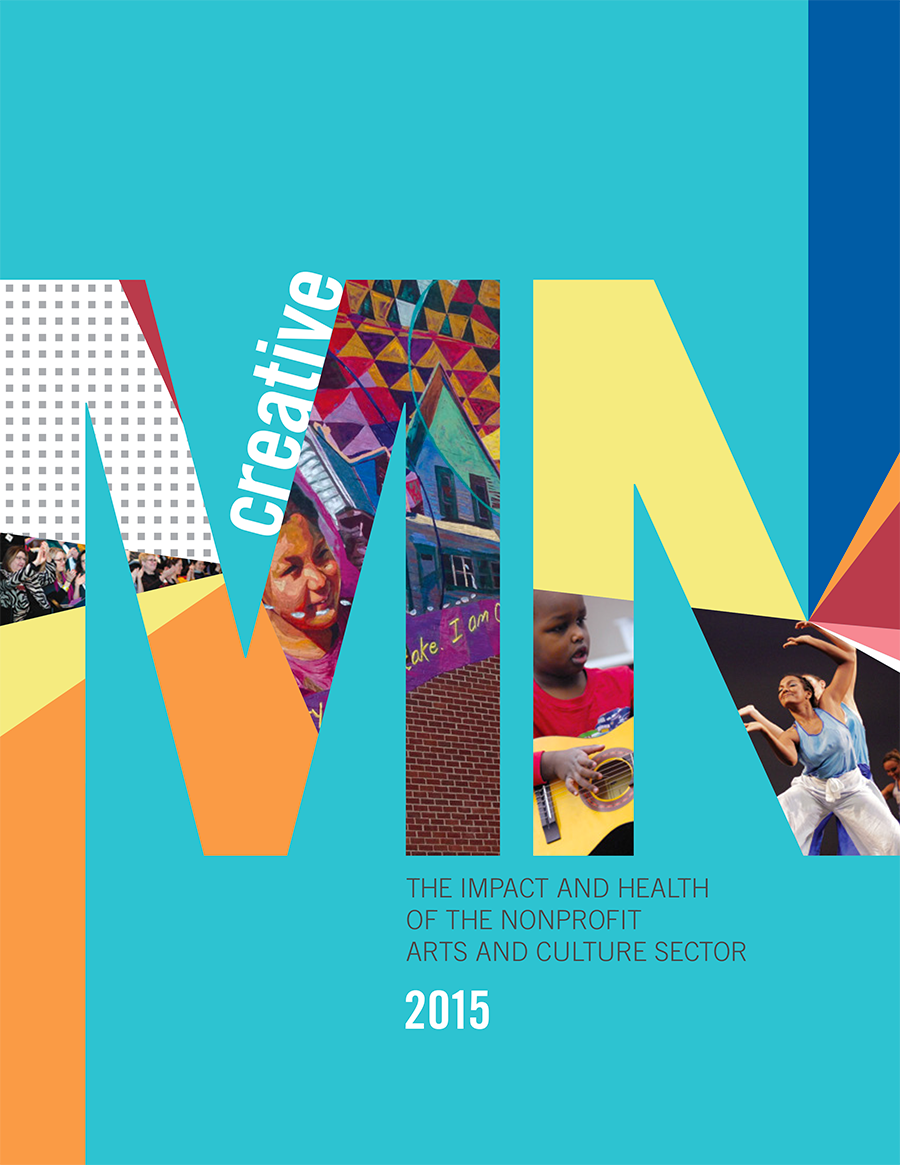 Download:

   The Impact and Health of the Nonprofit Arts and Culture Sector: 2015 (4 Mb)

This report is a snapshot of the health and impacts of Minnesota nonprofit arts and culture organizations in 2013 and looks at their spending and their audiences as well as other indicators of the sector's health and impact on the economy. The report leverages new in-depth research made possible by Minnesota's participation in the Cultural Data Project, and presents it in a highly visual design.
Data suggests that the benefits of the arts and culture are not limited to the state's metropolitan areas. Some findings:
Nonprofit arts and culture organizations support the equivalent of more than 33,000 full time jobs
The sector generates annual state and local revenues of $127 million dollars
Nearly 19 million people attend nonprofit arts and cultural events annually
And 2.6 million students ages 18 and under are served by the cultural sector
The 1,269 organizations studied are located statewide with nearly half in greater Minnesota. In total, the report includes 828 arts organizations and 147 history organizations, with the remainder comprised of arts and culture programs embedded in social service agencies or local governments, and a few children's museums, science museums, zoos, public media organizations and others.
Creative Minnesota was developed by a collaborative of arts and culture funders in partnership with Minnesota Citizens for the Arts (MCA). The Creative Minnesota team includes Minnesota Citizens for the Arts, The McKnight Foundation, the Minnesota State Arts Board, the Forum of Regional Arts Councils of Minnesota, Target, the Bush Foundation, Mardag Foundation, and Jerome Foundation with in-kind support from the Minnesota Historical Society and others.