A Grant to Diversify Museums Through the Atlanta University Center Initiative
A Grant to Diversify Museums Through the Atlanta University Center Initiative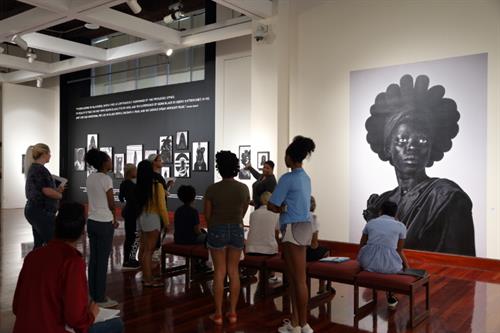 Spelman College received recently a $5.4 million grant from the Walton Family Foundation to establish the Atlanta University Center Collective for the Study of Art History and Curatorial Studies.
The new initiative -that also includes grants to fund scholarships at Morehouse College and Clark Atlanta University- will result in the creation of an Art History major and Curatorial Studies minor at the Atlanta University Center. The goal of these grants, according to the press release, is to foster innovation and "create an educational pipeline into art museum leadership that is more representative of our nation's increasing diversity." The initiative, explains the announcement, "will position the Atlanta University Center as a leading incubator of African-American museum professionals in the United States."
Over the course of the Walton Family Foundation grant, the funding will support, among other things, an intensive summer program for high school students, to cultivate a pipeline of talented, diverse students interested in museum careers.
Read the full announcement here.
Image: Spelman College