Equitable Economic Recovery through the Arts
Equitable Economic Recovery through the Arts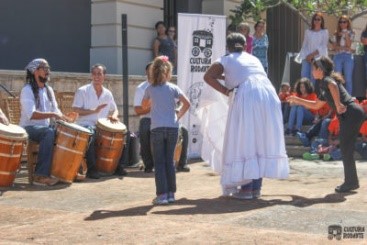 During the first months of pandemic lockdown, I really got into watching historical documentaries, perhaps for the escape out of our own times. One of my favorites was the National Geographic series "The Greeks" on Disney Plus. I was struck with the archaeological finding that, after the collapse of the first ancient Greek civilization, it was the arts that nurtured the society's survival and re-emergence through an ensuing dark age. Drawings on pottery and wine vats, jokes scribbled in cuneiform. These artifacts were a testament that through millennia, human beings have found recovery from disasters in much the same ways—starting with nurturing our shared humanity and creative spirit.
But in addition to providing healing, joy and community building, the arts play a substantial and less acknowledged role in economic recovery after downturns and disasters, producing jobs and revenues as well as stimulating economic activity in other sectors and fostering vitality for businesses to thrive. In 2020, the National Assembly of State Arts Agencies commissioned economic research to compile empirical evidence measuring the connection between states' economies and their cultural and arts sectors, in particular examining before and after the economic shock of the 2012 Great Recession. The report's key findings make a compelling case for investing in the arts sector as one that grows independently from other sectors (not as reliant on supply chains), and rebounds faster than the broader economy.
"The results suggest that the arts and cultural sector can improve—not merely reflect—the health of the broader economy," according to the report. Case in point, as Ryan Stubbs of NASAA pointed out, was the pivotal role of creative sector events like the New Orleans Jazz & Heritage festival in supporting Louisiana's economic recovery after Katrina.
Cultural Relief and Resiliency in Puerto Rico
Freddy Velez Garcia shared examples of the Instituto de Cultura Puertorriqueña's work to refocus its cultural programs in the wake of disasters such as Hurricane Maria in 2017, the 2019 earthquakes, and the 2020 COVID-19 pandemic. Groups of artists, volunteers initially, began visiting shelters in communities, "to give cultural relief to people." Eventually, the organization leveraged social media to expand its reach from several thousand people, to 2.5 million people on FaceBook. Cultura Rodante (Culture on Wheels) facilitates free performances, film screenings and arts education workshops in shelters, public plazas, community facilities and senior centers of neighborhoods hit hardest.
Isabel Rosa Irizarry emphasized that arts and culture are a crucial component of Puerto Rico's ongoing recovery, through key venues such as tourism and folk arts fairs, and through the diaspora. As communities and places across the world begin the work of Covid recovery, we should look to arts and culture not only as powerful medicine in healing our souls, but also as a powerful strategy to reignite economic growth.
Photo Credit: Cultura Rodante