We Do This to Free Us: Artists and the Solidarity Economy
We Do This to Free Us: Artists and the Solidarity Economy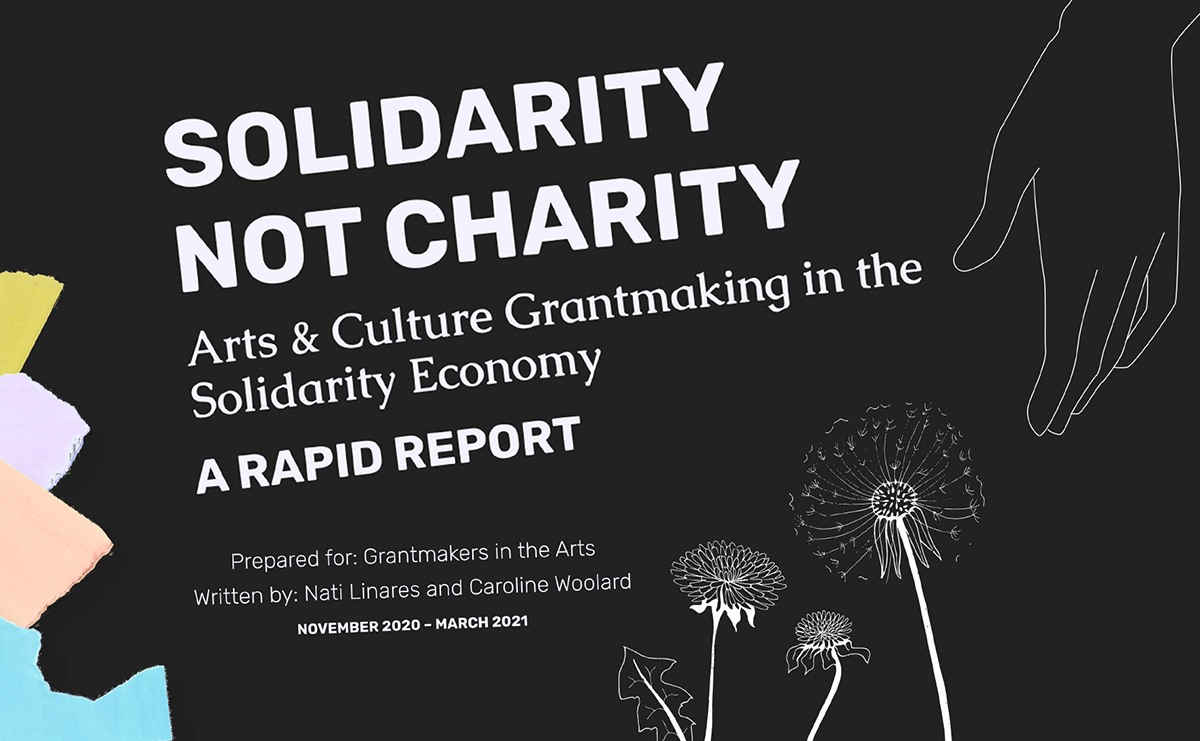 The stories we tell ourselves matter. Starving artist. Dying in poverty or hitting the jackpot of stardom. Impractical artist, not able to pay rent or bills, much less know anything about credit associations or portable benefits. Only the winners have worth and take all.
I was drawn to the preconference session We Do This to Free Us: Artists and the Solidarity Economy on artists and the solidarity economy having lived with an artist for 15 years, and having flirted with my creative writing dreams for longer than that. Ultimately, the government job with its healthcare and pension won out for me, and attempts at fitting writing into the margins happen less and less these days with the demands of motherhood and working for an employer. He, on the other hand, continues as a gig worker, musician and creative—a path that can be by turns liberating, terrifying and inspiring.
"We do this to free us." For my partner and others like him, the work itself is freedom, and the ability to be who he is outside of conventional economic systems. Yet there's no denying the lack of a safety net, the months navigating Unemployment Insurance during the COVID-19 pandemic, the patching together of resources like rehearsal spaces, equipment and studio time. As Caroline Woolard of art.coop said during the session, she does this work for "artists who are creating the spaces of the future but cannot pay their rent or bills. There's no way to be an artist without being part of this systems change work."
So often our society's focus when it comes to artists is the commodified art itself, the products but not the lives and the livelihoods of those creating them. Arts and cultural practices support society's spaces of imagination, serving to regenerate and create wellness, community and connection. They create wealth and value. What if economic practices—reimagined as "sustainable and equitable community-control of work, food, housing, and culture using a variety of organizational forms"—created in turn a fertile and free environment for more artists to exist?
And I mean exist not in some rarefied or marginalized way, but in delightfully common and everyday ways. As the Solidarity Not Charity report points out, "the arts sector has a superstar system where the winners take all and the rest are left with crumbs." It's a symptom of our capitalist and neoliberal story that glorifies super wealth. Artists = individualists and iconoclasts, not workers. Yet we would benefit from artists being seen as a labor sector with the dignity and protections of organized labor.
More than that, we could interrogate the idea of wealth building itself. As Angie Kim of Center for Cultural Innovation asked, should community wealth really be the goal? Session participants discussed how human beings deserve support whether they are workers are not, whether they are productive or not. Instead of wealth-building, what if our focus shifted to building infrastructure that holds caregivers, disabled people, elders, and all the supports of a healthy community (including ecological sustainability)?
Part of the story shift we need is about uplifting different values and rewards for a life in the arts and cultural sector—or any sector. Lately, I've been trying to appreciate and value enoughness. Not more and not wealth, but enough for me and my family, and enough for all. This session brought together a wealth of ideas, tools, dreams and examples of how artists, community changemakers and grantmakers are supporting the emergence and growth of a solidarity economy movement.