Supporting ALAANA Organizations
A Grantmakers in the Arts Racial Equity Forum
Center for Civil and Human Rights, Atlanta, Georgia
Tuesday, June 2, 2015
Grantmakers in the Arts hosted a national dialogue for arts funders on June 2, 2015 on increasing funding and access to funding for African, Latino(a), Asian, Arab and Native American (ALAANA) organizations. It was held at the Center for Civil and Human Rights in Atlanta.
As a continuation of GIA's work towards racial equity in arts philanthropy, the forum featured keynotes by nationally known Atlanta-based actor, director and producer, Kenny Leon, theatre artist and executive director of Alternate ROOTS, Carlton Turner, and a presentation on structural racism from Lori Villarosa, executive director and founder of the Philanthropic Initiative for Racial Equity (PRE).
Program Highlights
Carlton Turner, Alternate ROOTS
Carlton Turner opened the forum with an inspirational call to action in his speech "The Risk of Hopelessness."
Read The Risk of Hopelessness by Carlton Turner.
Lori Villarosa, Philanthropic Initiative for Racial Equity
Lori Villarosa presents an introduction to understanding structural racism. View her presentation slides.
Voices From the Nonprofit Arts Field
A discussion facilitated by Justin Laing, participants and ALAANA organization administrators.
Sarah Bellamy, Penumbra Theatre Co., Theaters of Color Coalition, Minneapolis
Stephanie McKee, Junebug Productions, New Orleans
Annette Evans Smith, Alaska Native Heritage Center, Anchorage
Elena Serrano, EastSide Arts Alliance, Oakland
Gayle Isa, Asian Arts Initiative, Philadelphia
Facilitated by Justin Laing, The Heinz Endowments, Pittsburgh
Voices From the Philanthropic Field
Funders discuss their racial equity programs and address questions raised by participants about the challenges of supporting ALAANA organizations and racial equity in arts philanthropy.
Tere Romo, San Francisco Foundation, San Francisco
Angelique Power, The Joyce Foundation, Chicago
MK Wegmann, National Performance Network, New Orleans
Facilitated by Maurine Knighton, The Nathan Cummings Foundation, New York
Kenny Leon, True Colors Theatre, Atlanta
Kenny Leon closed the forum by sharing his experiences and encouraging diligence and change.
Read the text of Mr. Leon's remarks.
Janet Brown, Grantmakers in the Arts
GIA President & CEO, Janet Brown, closes the forum with brief remarks.
Racial Equity Forum Planning Committee
Roberto Bedoya, Tucson Pima Arts Council, Tucson, Arizona
Lisa Cremin, Metropolitan Atlanta Arts Fund, Atlanta, Georgia
Maurine Knighton, The Nathan Cummings Foundation, New York, New York
Camille Love, City of Atlanta, Office of Cultural Affairs, Atlanta, Georgia
Josh Phillipson, Metropolitan Atlanta Arts Fund, Atlanta, Georgia
Margaret Reiser, John H. and Wilhelmina D. Harland Charitable Foundation, Atlanta, Georgia
Tere Romo, San Francisco Foundation, San Francisco, California
Eleanor Savage, The Jerome Foundation, Minneapolis, Minnesota
MK Wegmann, National Performance Network, New Orleans, Louisiana
Supporting ALAANA Organizations was made possible by grants from the Ford Foundation and The Joyce Foundation.
Speaker Bios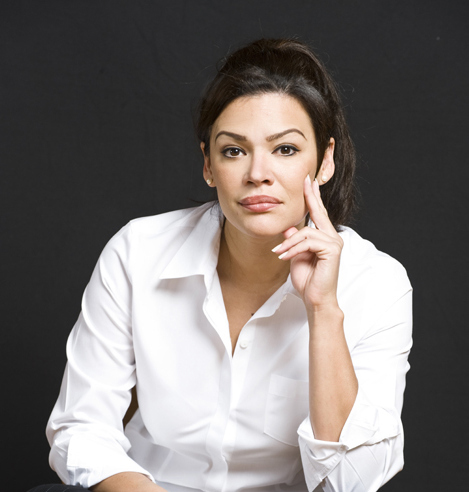 Sarah Bellamy
Co-Artistic Director, Penumbra Theatre Company
Sarah Bellamy has designed several programs that engage patrons in critical thinking, dialogue, and action around issues of race and social justice. Select programs include Penumbra's Race Workshop curated to accompany the Science Museum of Minnesota's exhibit "RACE: Are We So Different?" and the Summer Institute, a leadership development program for teens to practice art for social change. A graduate of Sarah Lawrence College, Ms. Bellamy holds an M.A. in the Humanities from The University of Chicago and is currently the visiting professor of theatre and culture at United Theological Seminary of the Twin Cities. She serves as the vice chair of the board of directors for Theatre Communications Group and is chair of the TCG Diversity, Inclusion, and Equity Committee.
Annette Evans Smith
President & CEO, Alaska Native Heritage Center
Under Annette Evans Smith's leadership, ANHC has diversified and strengthened its funding base, its role in the local arts and culture community as well as statewide advocacy for Alaska Native arts and languages. Annette is chair of the governor-appointed Alaska Native Language and Preservation and Advisory Council. In 2009 she was recognized as one of Alaska's Top 40 Under 40 by the Alaska Journal of Commerce and recently was recognized by the Governor of Alaska for Distinguished Service to the Humanities. Her prior work involves service with Southcentral Foundation and The Northern Forum. Annette is Koyukon Athabascan, Yup'ik, and Alutiiq, is actively learning the Yup'ik language through her grandmother and more recently Denaakk'e (Koyukon Athabascan) from teachers Susan Paskvan, Eliza Jones, and Esther McCarty.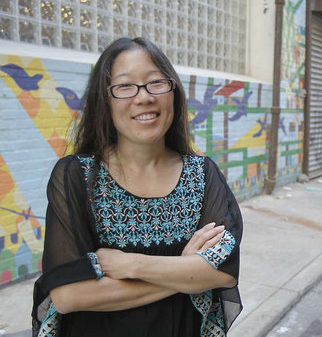 Gayle Isa
Executive Director, Asian Arts Initiative
Gayle Isa is the executive director of Asian Arts Initiative, a multi-disciplinary community arts center in Philadelphia that engages people of all ages and backgrounds to create and present art that addresses Asian American experience and affects positive change in a broad range of communities and in its neighborhood of Chinatown North. She has been a Douglas Redd Fellow focused on arts and community development and has served on the boards of the Philadelphia Cultural Fund, the Greater Philadelphia Cultural Alliance, and the National Performance Network. She is currently a member of the Philadelphia Mayor's Commission on Asian American Affairs and the Mayor's Cultural Advisory Council, and the first Asian American appointed to serve on the Pennsylvania Council on the Arts.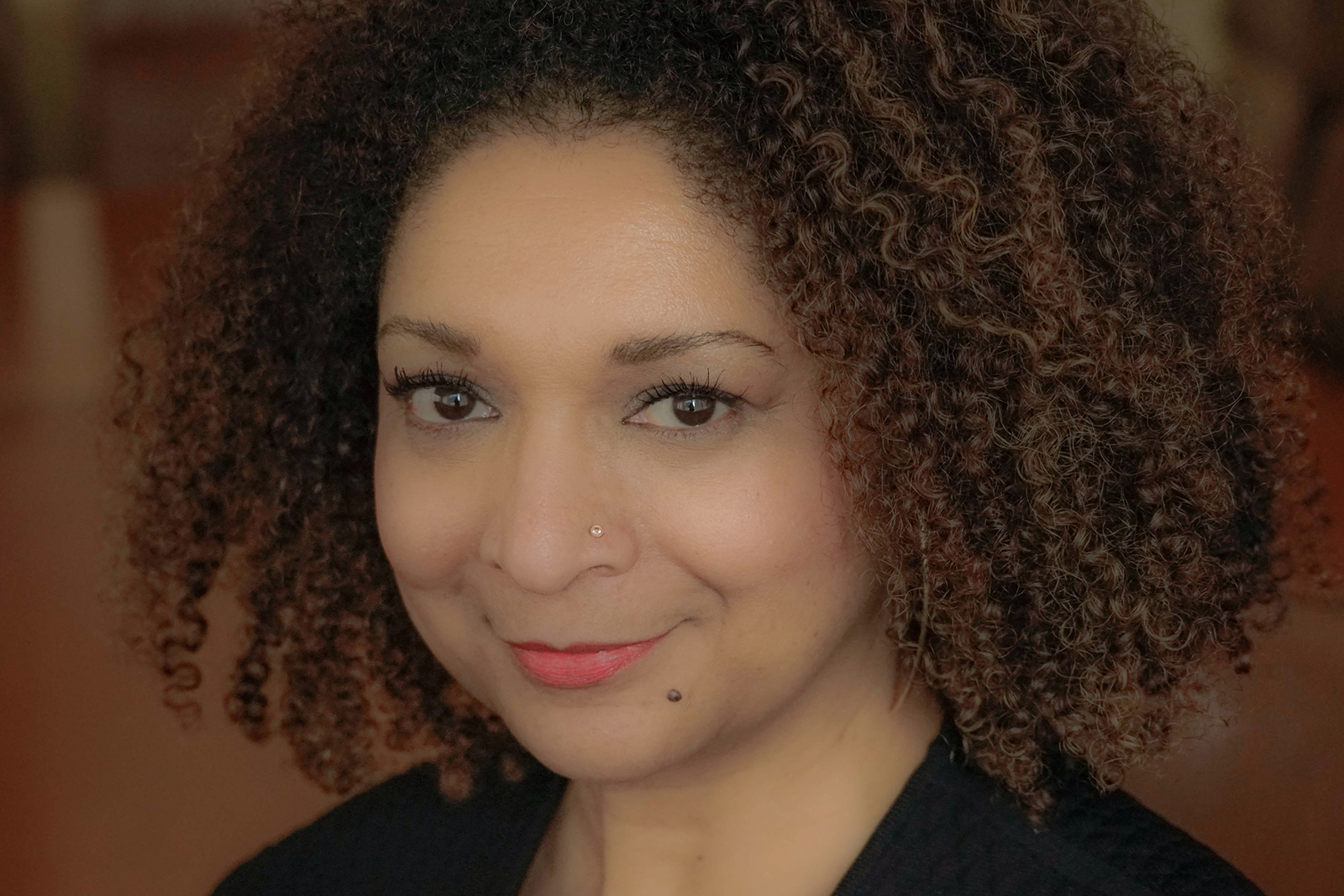 Maurine Knighton
Senior Vice President for Grantmaking, The Nathan Cummings Foundation
Maurine Knighton is the senior vice president for grantmaking at The Nathan Cummings Foundation, a national foundation pursuing social and economic justice. Knighton directs the Foundation's grantmaking, programs, strategy and research, and her participation in a recently completed strategic plan contributed to a new theory of change that promotes the power of arts and culture to achieve social and economic justice. Just prior to joining NCF, she was the senior vice president for program and nonprofit investment at the Upper Manhattan Empowerment Zone, where she oversaw the organization's arts and cultural sector efforts in Harlem, Washington Heights and Inwood. She is a former board member of the Association of Performing Arts Presenters and serves as the executive producer for dance and be still arts, the literary and performing arts organization founded by poet Sekou Sundiata.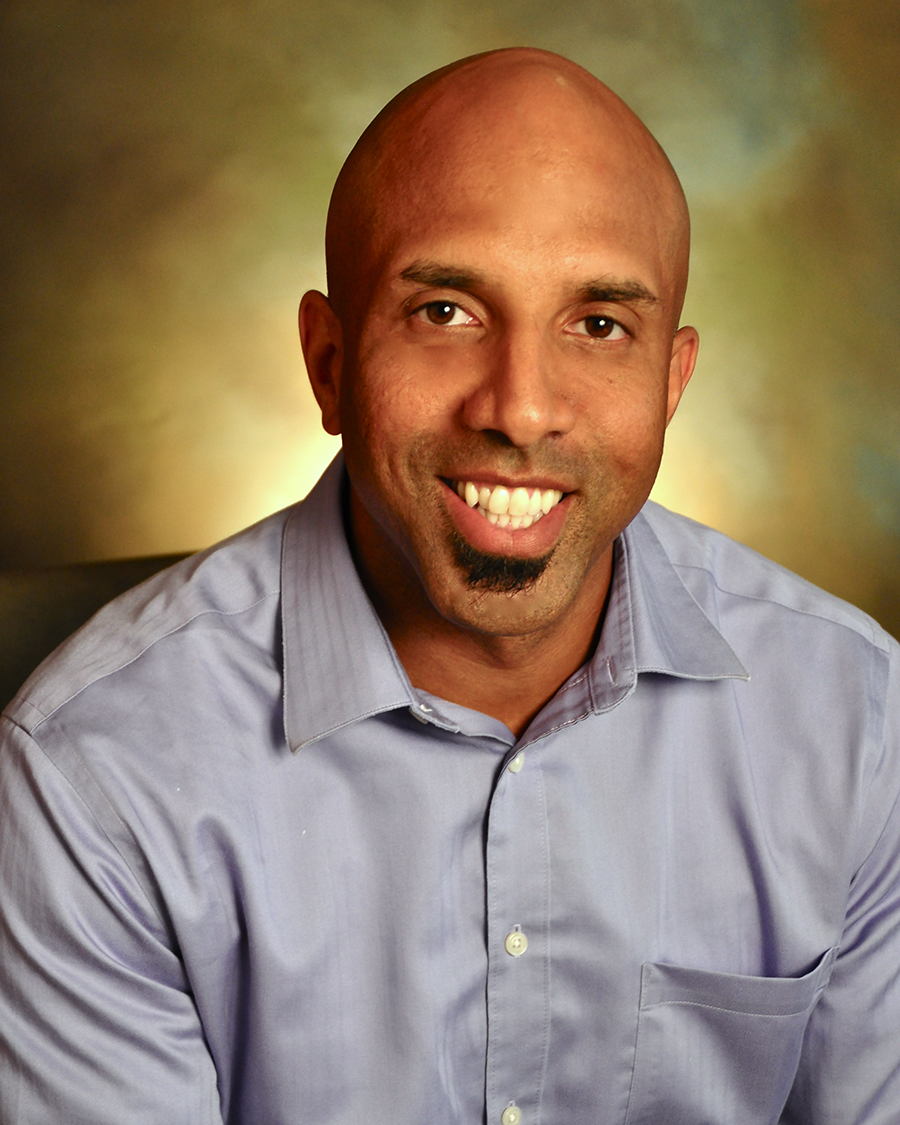 Justin Laing
Senior Program Officer, Arts & Culture, The Heinz Endowments
Justin Laing works as a program officer in the arts and culture program of The Heinz Endowments, a private foundation that contributes roughly $9 million annually to arts and culture programs in Southwestern PA. Justin's major responsibilities include the Endowments' work in transformative arts education, managing a portfolio that includes a range of small, mid and large arts organizations, while also working on the Advancing Black Arts Initiative, a joint funding program of The Pittsburgh Foundation and The Heinz Endowments. Justin is also a member the Endowments' team focused on African American men and boys and has responsibility for its evaluation work, while also working with a number of human service organizations who employ African American culture as program strategy.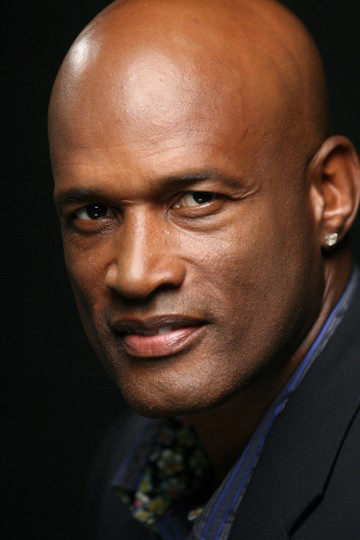 Kenny Leon
Kenny Leon is a Tony Award-winning Broadway and film director whose recent work includes In My Dreams for ABC TV, The Watsons go to Birmingham for the Hallmark Channel, and the Sony and Lifetime Television adaptation of Steel Magnolias. His Broadway credits include the hip hop musical Holler if Ya Hear Me, the 2014 and 2004 Tony Award Winning revivals of A Raisin In the Sun, and the 2010 revival of August Wilson's Fences which garnered 10 Tony Award nominations, tying for the most nominations for a production. Mr. Leon is the artistic director of True Colors Theatre in Atlanta and the co-founder of the National August Wilson Monologue Competition for high school students. He has spent his career as an artist working extensively with the homeless community, prison inmates, and many young people across the country.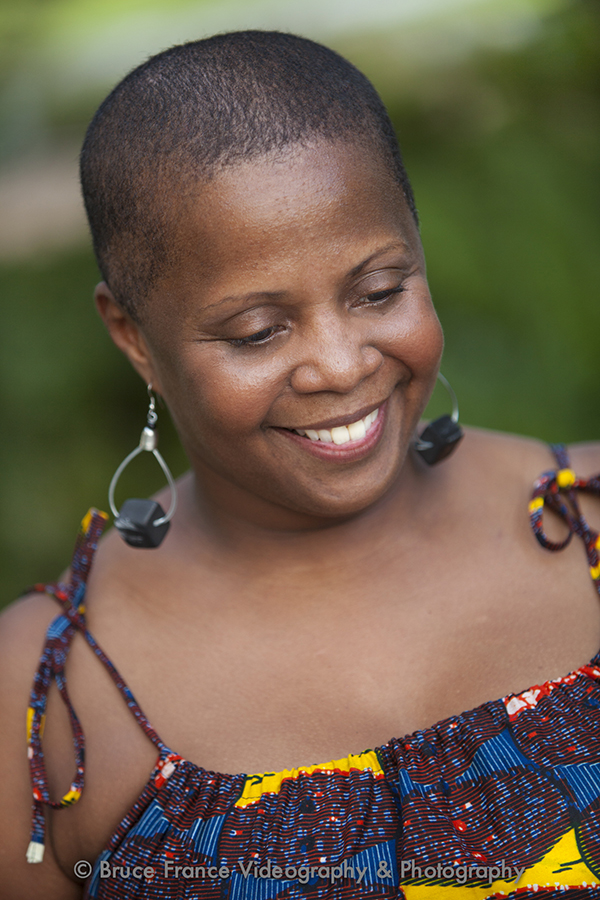 Stephanie McKee
Artistic Director, Junebug Productions, Inc.
Stephanie McKee is a performer, choreographer, educator, facilitator and cultural organizer based in New Orleans, Louisiana. She is the artistic director for Junebug Productions Inc., the organizational successor to the Free Southern Theater (FST), which was formed in 1963 to be a cultural arm of the Civil Rights Movement and was a major influence in the Black Theater Movement. Ms. McKee is a member of Alternate ROOTS and is a New Voices Emerging Leader alumnus. As an artist and cultural organizer deeply committed to creating art that substantively reflects disparate conditions, as a powerful tool for change.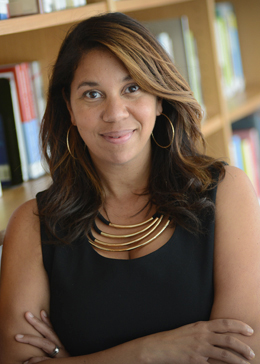 Angelique Power
Senior Program Officer, Culture, The Joyce Foundation
Angelique guides The Joyce Foundation's culture program, which distributes $2 million annually. She focuses on strengthening and diversifying arts organizations, building capacity within the arts sector, and investing in the creative capital of artists of color through the Joyce Awards. Ms. Power came to Joyce with more than 15 years' experience in communications and outreach, most recently serving as director of communications and community engagement at the Museum of Contemporary Art, Chicago. She also developed and managed philanthropic efforts as a senior manager in community relations for Target Corporation.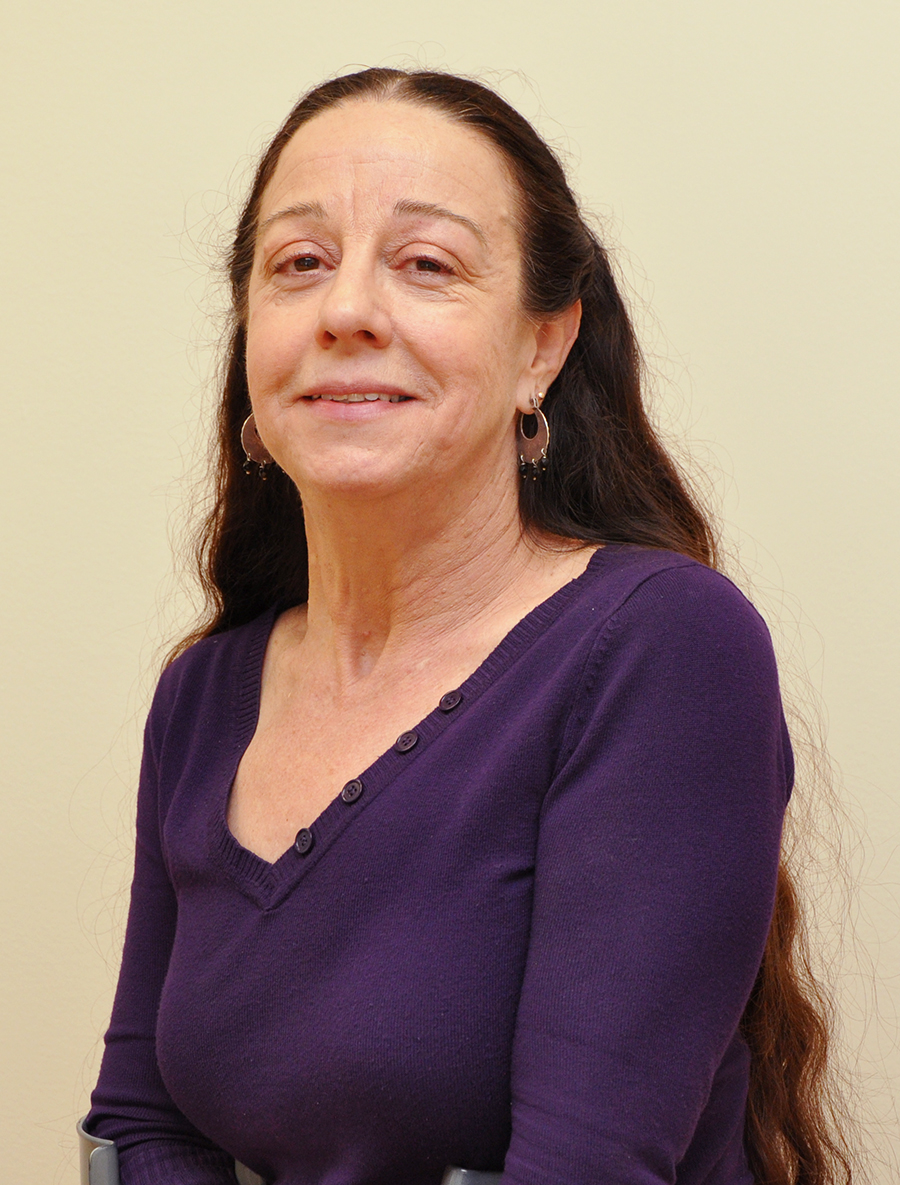 Tere Romo
Program Officer, Art & Culture, San Francisco Foundation
Tere Romo is the program officer for arts and culture at the San Francisco Foundation. Prior to this, she was the arts project coordinator at the UCLA Chicano Studies Research Center (CSRC). She has also served as the arts director at the Mexican Fine Arts Center Museum in Chicago and resident curator at The Mexican Museum in San Francisco. Romo was the program manager for the Organizational Support Program at the California Arts Council (CAC), where she developed their Traditional Arts Program and participated in the development of the Multi-Cultural Arts Programs. An art historian, she has published essays on Chicana/o art and is the author of the artist monograph, Malaquias Montoya (2011). She was lead curator for "Art Along the Hyphen: the Mexican-American Generation," an exhibition within the Getty Foundation's "Pacific Standard Time: Art in LA 1945-1980."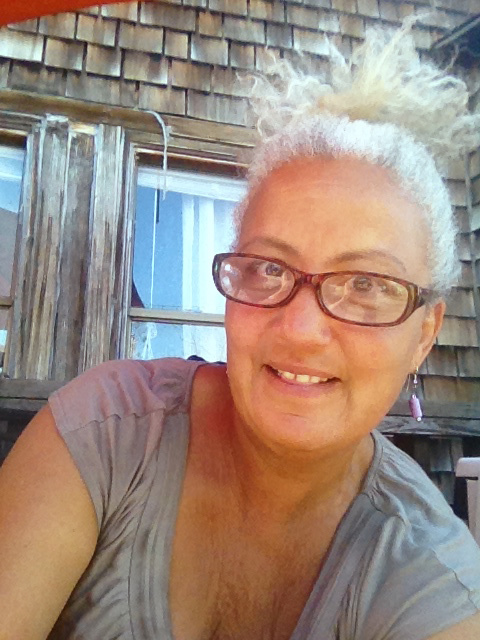 Elena Serrano
Program Director, East Side Arts Alliance
Elena Serrano is an arts administrator and community organizer. As program director for EastSide Arts Alliance she coordinates community and cultural events and the annual Malcolm X JazzArts Festival. She also oversees EastSide Arts Alliance's fundraising efforts. Serrano has over 30 years working in all aspects of non-profit arts management including work at La Peña Cultural Center in Berkeley and the Malonga Casquelourd Center for the Arts in downtown Oakland.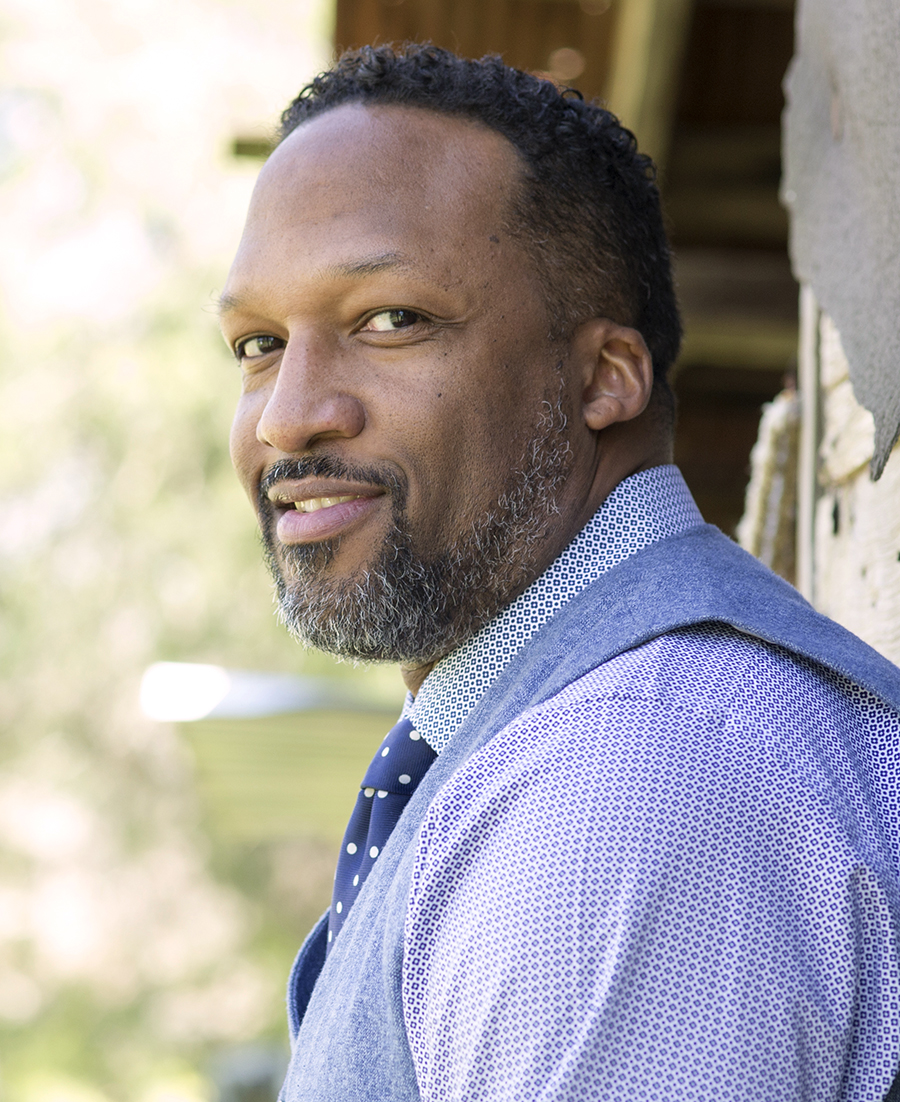 Carlton Turner
Executive Director, Alternate ROOTS
Carlton Turner is the executive director of Alternate ROOTS, a 39-year old regional non-profit arts organization based in the south supporting artists working at the intersection of arts and social justice. He is also co-founder and co-artistic director, along with his brother Maurice Turner, of the group M.U.G.A.B.E.E. (Men Under Guidance Acting Before Early Extinction). Carlton is currently on the board of Appalshop, an advisory member to the National Theater Project at NEFA, a member of the We Shall Overcome Fund Advisory Board, and a steering committee member of the Arts Culture & Social Justice Network.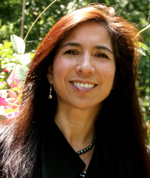 Lori Villarosa
Executive Director, Philanthropic Initiative for Racial Equity
Lori Villarosa is the executive director and founder of the Philanthropic Initiative for Racial Equity (PRE), which has focused on increasing the amount and effectiveness of resources aimed at combating institutional and structural racism since 2002. Lori has worked at the intersection on philanthropy and racial justice for nearly 25 years. Through PRE she has worked with hundreds of funders working at the community level, regionally, nationally and internationally to advance their use of a structural racism lens in their grantmaking. She was with the Flint-based C. S. Mott Foundation from 1990-2002. As a program officer, she was instrumental in developing and managing the Foundation's U.S. Race Relations portfolio and moving more than $24 million in grants focused on addressing institutional racism and building appreciation of racial and ethnic diversity.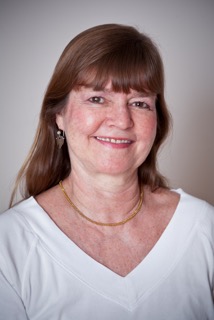 MK Wegmann
President & CEO, National Performance Network/Visual Artists Network
MK Wegmann is president & CEO of the National Performance Network/Visual Artists Network (NPN/VAN); she has 30+ years of experience in presenting and producing for non-profit visual and performing arts. NPN supports the creation and touring of contemporary art, providing an organizing link among communities, artists and presenters. She works with organizations and artists in planning, organizational development and systems management. From 1978-1991 she was associate director for the New Orleans Contemporary Arts Center, and from 1993-1999 served as Managing Director of Junebug Productions. MK serves on Boards of Directors for National Performance Network, the Performing Arts Alliance, Creative Alliance of New Orleans (CANO) and Junebug Productions. A native of New Orleans, she has been active in its recovery.