Briefing on the President's 2018 Proposed Federal Budget
Briefing on the President's 2018 Proposed Federal Budget
Wednesday, June 7, 2:00pm EDT / 11:00am PDT
Moderated by Janet Brown, President & CEO, Grantmakers in the Arts. Presented by Alex Nock, Principal, Penn Hill Group.
Session 7 of the 2017 Webinar Series.
Webinars are free to the staff and board of GIA member organizations. The fee for nonmembers is $35.
A recording of this presentation is available here.
The new administration has brought with it a change in budget priorities. The President's proposed budget for 2018 defunds the National Endowments for the Arts, the National Endowment for the Humanities, the Corporation for Public Broadcasting, and the Institute of Museum and Library Services. Significant cuts are also being proposed to education and other important programs. Grantmakers in the Arts wants to make sure arts funders understand the current state of play, how and when these decisions will be made, and how you can impact them. GIA's federal policy consultants, Penn Hill Group, will provide a briefing on these matters and take your questions during a webinar on June 7. Penn Hill Group has helped GIA with its federal policy work for several years and are experts on the federal budget and appropriations spending process. Please join us for this special briefing.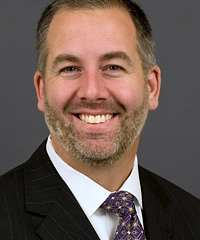 Alex Nock brings 25 years of experience in federal education, disability, labor, and health policy to Penn Hill Group. During his time in Washington, DC, Nock has been a part of every major piece of federal education and disability policy legislation. Prior to his position with Penn Hill Group, Nock served as the Democratic deputy staff director for the US House Committee on Education and Labor. Nock has led numerous reauthorizations while working on Capitol Hill, including the Elementary and Secondary Education Act, the Higher Education Act, and the Head Start Act. Nock previously served as the director of the Commission on No Child Left Behind, a bipartisan, independent effort to improve the No Child Left Behind Act. Prior to the commission, Nock held several positions, including education coordinator for the US House Committee on Education and the Workforce.