A Learning Network and Collaborative Fund to Support ALAANA Arts Groups
A Learning Network and Collaborative Fund to Support ALAANA Arts Groups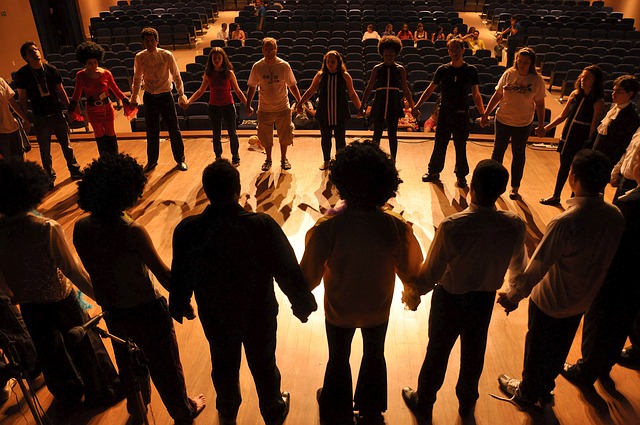 The Mosaic Network and Fund in The New York Community Trust, a learning network and collaborative fund to support arts and cultural organizations that are led by, created for, and accountable to ALAANA people will kick off in March, announced a post penned by Maurine Knighton and Kerry McCarthy, co-chairs, advisory committee of The Mosaic Network and Fund in The New York Community Trust.
According to the announcement, over the next few years, the Mosaic Network and Fund -which has been co-designed by arts leaders and funders- will build a brave and radical space to foster trust, communication, and mutual learning among ALAANA arts groups and New York City philanthropies.
It has been a year since the release of a report by Yancey Consulting, jointly commissioned by Doris Duke Charitable Foundation and The New York Community Trust, which tackles how to do targeting funding for ALAANA-led organizations and questions whether sustainability is a valuable goal. Since then, "we've brought together a coalition of 14 foundations, corporations, and other philanthropy-serving organizations to forge a new way of helping underfunded groups thrive," wrote Knighton and McCarthy.
Addressing the creation of the Mosaic Network and Fund in The New York Community Trust, Knighton and McCarthy add:
To create a radically inclusive process, we had to slow down, adjust our timeline, and allow space for new voices. We formed an advisory committee of ALAANA arts leaders and funders in July to guide our work in the exchanges and beyond. We now have two goals: changing the structure of the social network among collaborators and colleagues and establishing a new grants program to direct more resources to ALAANA arts groups.
"During the exchanges, we will seek feedback on both aspects of our work. In the meantime, we leave you to consider our guiding principles—to be our authentic selves, race explicit, and radically inclusive—as we enter our next phase," continues the announcement. The work will officially start when Mosaic offers next month the first of a series of four learning exchanges.
Image: Pixabay/Mauricio Kell