Susan C. Seifert
Susan C. Seifert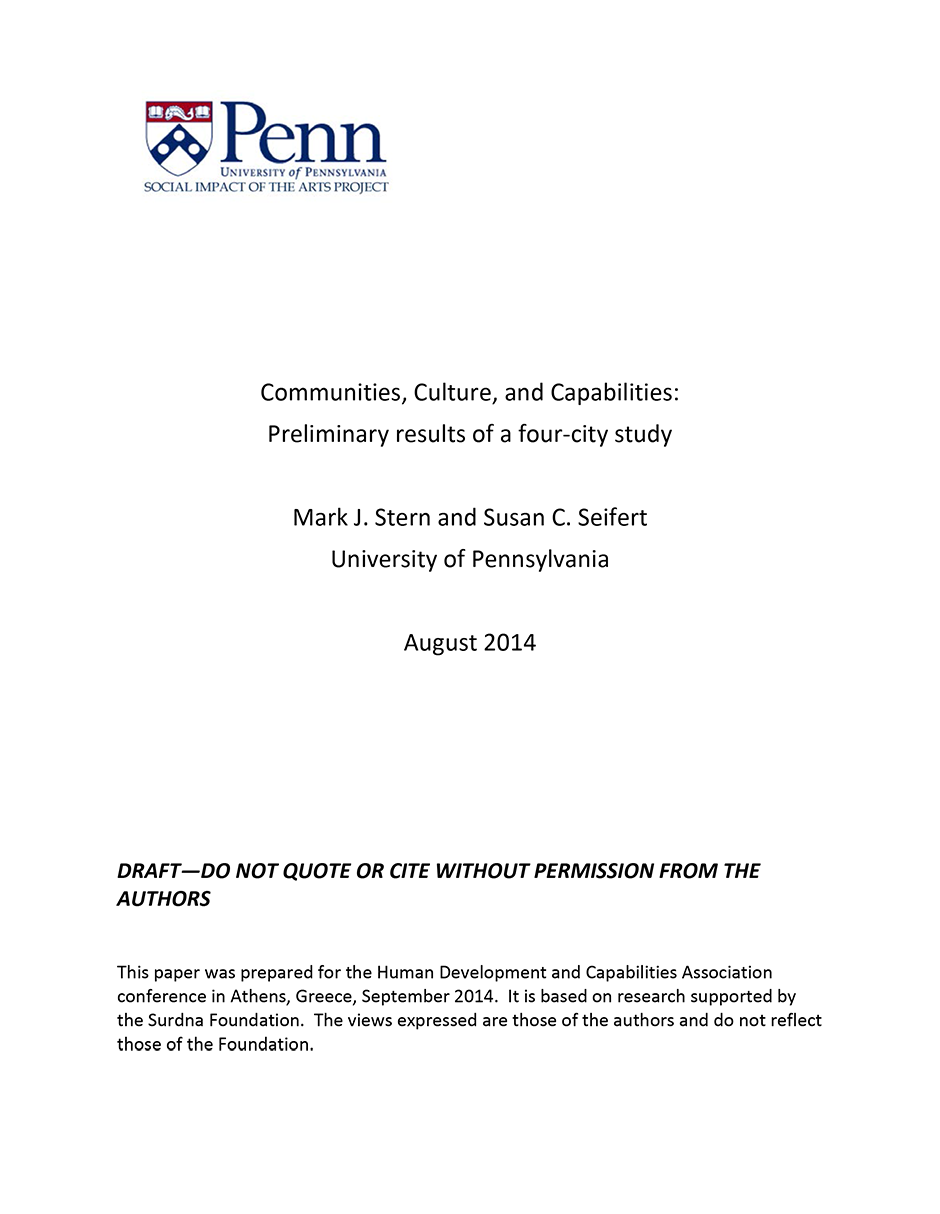 Report draft authored by Mark J. Stern and Susan C. Seifert. Prepared for the Human Development and Capabilities Association conference in Athens, Greece, September 2014; based on research supported by the Surdna Foundation.
Download:
Read More...
September 30, 2008 by admin
Between 2006 and 2008, the Social Impact of the Arts Project, a research group at the University of Pennsylvania (SIAP), collaborated with The Reinvestment Fund (TRF), a community development financial institution, on an investigation of the creative sector's potential contribution to neighborhood economic and community development.
Read More...