GIA Reader, Vol 21, No 3 (Fall 2010)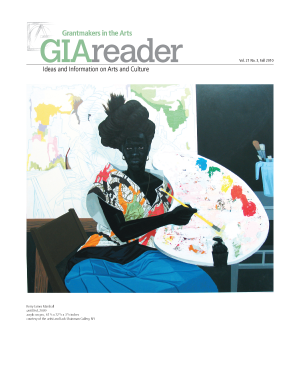 GIA Reader, Vol 21, No 3 (Fall 2010)
On the cover:
Kerry James Marshall
untitled, 2009
acrylic on pvc, 61 1/8 x 72 7/8 x 3 7/8 inches
courtesy of the artist and Jack Shainman Gallery, NY.
Articles shown in gray are not yet available online, but are available in the print edition. Contact GIA to order copies of the Reader or submit this form to subscribe.
Contents of GIA Reader, Vol 21, No 3 (Fall 2010)
Arts Funding Trends
Readings
Member Reports
Book Review